MacBook Air Deals Starting at $699 Direct From Apple
Apple has just cut the prices of many refurbished MacBook Air models in their online store by up to 25%.
These MacBook Air models are from 2010, so they look the same as the ones you see on the shelf today, but they have an older Intel Core 2 Duo processor. Still, this is a great deal for users who don't ned the latest Mac to get their work done.
I was using a 13″ Macbook Air with an Intel Core 2 Duo processor up until a month ago without any issues. The only bottleneck here would be the 2GB of RAM, but the savings of $300 off retail could be enough to make up for that.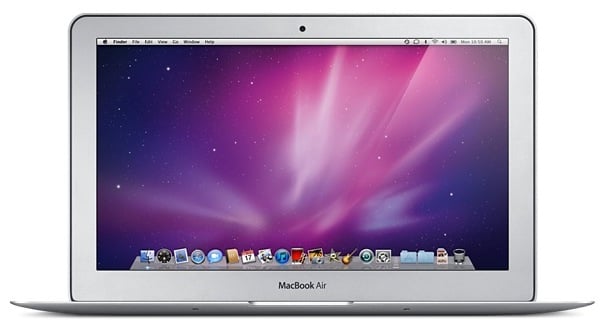 Apple is offering the following Macbook Air 2010 models for sale in the Apple Refurbished section. These discounts represent significant cuts below the standard refurbished Mac prices.
These refurbished systems ship with OS X SNow Leopard, but they all appear to qualify for the free upgrade to OS X Lion. You can find details on this free upgrade on the Lion Upgrade page.
Apple refurbished computers have been sent back to the company after use by an end user, and have undergone a testing and certification to ensure that you get a good machine. Unlike many refurbished notebooks and laptops, Apple includes a full one year warranty on the refurbished Macbook Air models that are a part of this deal.
If you have been looking for a good Macbook Air deal, and are OK with a year old model, this is a deal worth jumping on quickly.