MacBook Air Scarce at Best Buy Prior to Rumored Refresh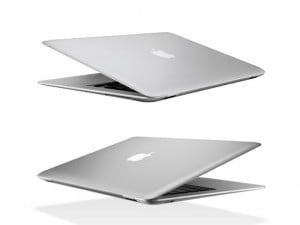 Ahead of the rumored MacBook Air refresh that will give Apple's ultra-portable notebooks Intel Sandy Bridge guts, the lightweight laptops are scarce at Best Buy. According to online reports at Electronista, the systems are said to be 'not available for shipping; at Best Buy's online portal, and retail stores are running low on stock. However, all MacBook Air models are still available through Apple's online stores.
The refreshed MacBook Air is expected to deliver Intel's second-generation Core processors, known as Sandy Bridge, which will couple with it integrated Intel HD 3000 graphics, along with a Thunderbolt port for faster connectivity to peripheral devices, like external storage.
It is speculated that Apple may have delayed shipping–and announcing–the updated MacBook Air models to wait for a shipping release of Mac OS X 10.7, otherwise known as Lion. The new OS was announced at WWDC and is said to be available as an upgrade exclusively over at the Mac App Store as a 4 GB download that will bring over 250 new consumer features. Rather than having users learn or get accustomed to OS X Snow Leopard and then forcing them to re-learn Mac OS X when Lion hits, Apple may just be waiting for a finished version of Lion to ship the new ultra-portable systems with out of the box.

As an Amazon Associate I earn from qualifying purchases.