New MacBook Deals Offer Summer Discounts
New MacBook deals on the Retina MacBook Pro and MacBook Air offer summer discounts ahead of Apple's busy fall, rumored to include the release of a new Retina MacBook Air.
As we push deeper and deeper into 2014, we're starting to hear more about Apple's plans that, according to one Apple executive, represent Apple's best product pipeline in the 25 years that he's been at the company. And as we start to get closer to these rumored products, we're starting to see deals on Apple's current product line.
In the past few weeks, we've seen a number of iPhone 5s deals, iPhone 5 deals, iPad mini deals, and iPad Air deals emerge, some of which are done, some of which are ongoing. In the past week, we've also seen new MacBook deals emerge, deals that apply to two of Apple's current products, the MacBook Air and the Retina MacBook Pro.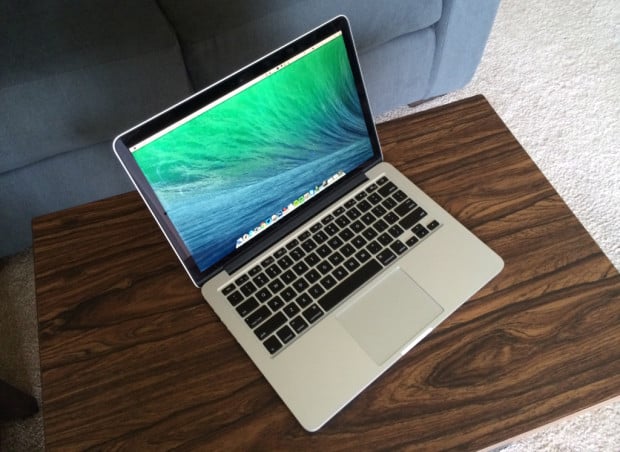 At the moment, Amazon, Adorama, and B&H Photo are all offering the 13-inch Retina MacBook Pro with 128GB of storage and 4GB of RAM for $1,199. That's $100 off the price on the Apple Store.
Those that need a little more firepower should take a look at similar deals on the 13-inch Retina MacBook Pro with 128GB of storage and 8GB of RAM. Amazon, Adorama, and B&H Photo are offering that model for $1,399 or $100 off its $1,499 price on the Apple Store. Again, these aren't huge discounts but they are discounts nonetheless.
These same three retailers are offering deals on the 15-inch Retina MacBook Pro with 8GB of memory and the 15-inch Retina MacBook Pro with 16GB of memory as well. The three have the 8GB model listed at $1,849.99 while the more impressive 16GB model, with 512GB of storage, comes in at a cool $2,449. It's not clear how long these deals might last.
MacBook Air deals are a little more scarce though consumers can certainly save some cash. Adorama is selling the 11.6-inch MacBook Air with 4GB of RAM and 256GB for $999. Like the Retina MacBook Pro deals, this is $100 off. The larger 13-inch MacBook Air with 4GB of RAM is on sale as well and commands a $1,099 price through Adorama or B&H Photo.
These are just a few of the MacBook Air and Retina MacBook Pro deals that we should see pop up this summer as we push towards the fall, the holiday shopping season and Black Friday.
Apple's iPhone 6, iWatch, iPad Air 2, and iPad mini 3 are expected to round out the company's fall iOS lineup while rumors point to a brand new MacBook Air to help accompany Apple's new OS X Yosemite to shelves.
A new MacBook Air Retina is rumored for later this year with a 12-inch high-resolution display, a thinner design and no fan all inside a more portable package than the current go to 13-inch MacBook Air.
In early 2014, Apple cut the price of the Macbook Air by $100, leaving room for a MacBook Air Retina in Apple's lineup without a massive price hike. Retina MacBook Air rumors suggest that the start mass production will begin in the third-quarter, which means July through September of this year.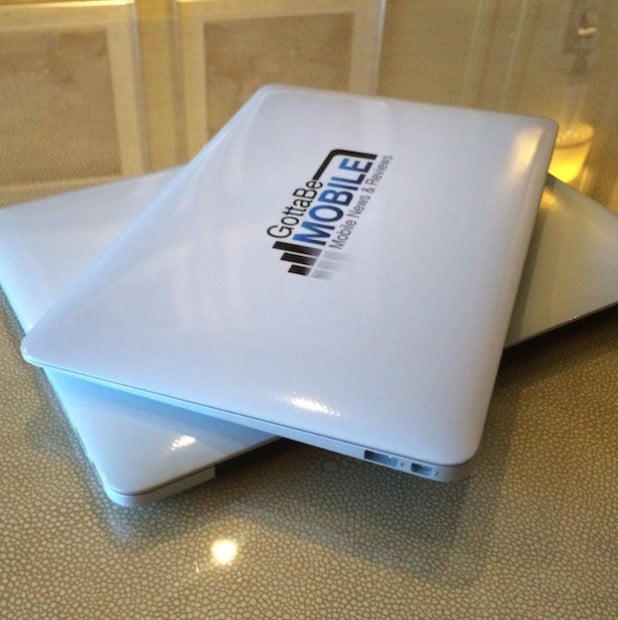 A smaller MacBook Air Retina with a 12-inch display could deliver a bigger screen and higher resolution inside the same overall size of an 11-inch MacBook Air. This could include a change to the internals with a new layout for the battery and other components that could help Apple drop the fan from inside the new MacBook Air Retina.
The latest report lines up with the best timetable for new Apple products we have to date. Ming-Chi Kuo shared a 2014 Apple release timeline with a cheaper iMac that just arrived and many other products like a new Apple TV, iPhone 6 and a 12-inch MacBook Air Retina with a new design. Kuo also claims the MacBook Air Retina may feature a buttonless touchpad, no fan and an ultra-slim design.

This article may contain affiliate links. Click here for more details.