Madden 16: 7 Things EA Needs to Fix
The Madden 16 release is coming in August, and EA Sports is teasing some new features. After successfully fixing some of our biggest complaints last year, we are hopeful that the new features and upgraded gameplay will solve our biggest complaints.
EA promises a new focus on passing and on the playmakers in the game, as we see in the latest Madden 16 trailer. This is great and we cannot wait to see all the new Madden 16 features. We have a short list of Madden 16 features we want EA to add to the game and things that they really need to fix this year.
Read: New Madden 16 Features Confirmed at E3
The Madden 16 release date is set for August 25th and with EA Access we expect to play Madden early the week before the release even if there isn't a demo. EA Sports does not reveal all the new features at once, so while there is promising information about some of these items we don't know exactly what all EA has planned for the new Madden game.
EA once again offers two versions of the game The Madden 16 Deluxe Edition is $69.99 and includes, "36 Madden Ultimate Team Pro Packs featuring NFL super stars of the past and present plus the pre-order exclusive Playmaker Pack." The regular version of Madden 16 is $59.99. EA Sports plans to release Madden 16 for PS4, Xbox One, PS3 and Xbox 360.
Here are seven things we want EA to add to Madden 16 or features that are overdue for a fix in the Madden 16 release.
Madden 16: 7 Things EA Needs to Fix
Interceptions & Turnovers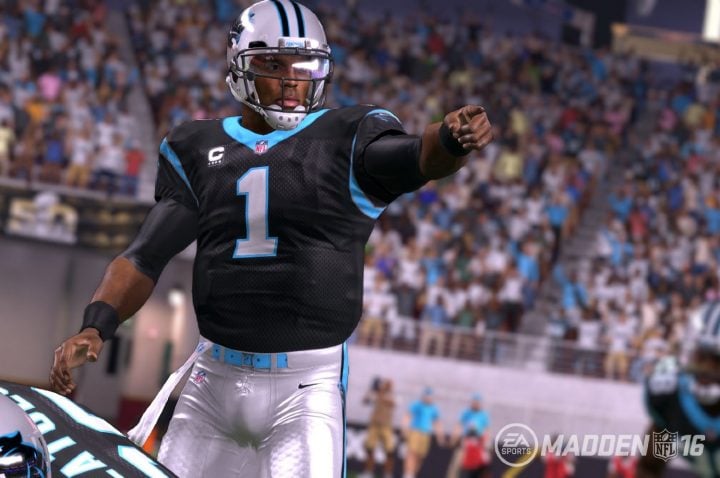 EA Sports needs to deliver a better mix of turnovers and interceptions in Madden 16. While playing hours of Madden 15 the number of unexplainable interceptions and other turnovers was too high. Some games it was impossible to make a single throw without an interception while playing. We also ran into our fair share of fumbles where the player literally turned and tossed the ball back and away with no one around.
There is hope that EA heard our complaints and plans to fix this in Madden 16. With a combination of Touch Control Passing and new receiver and defender Controls we are hopeful that EA fixed the randomness of interceptions, and adds some skill to both sides of the passing game.
We know that interceptions happen and that we will fumble at key moments, but Madden 16 can do a better job of normalizing the occurrence of turnovers and putting more control in the hands of the player.

This article may contain affiliate links. Click here for more details.