Madden 16 EA Access Release Date Revealed
Since video game developer Electronic Arts first revealed its EA Access subscription service, subscribers have been stuck playing the previous year's favorite sports titles. Yesterday, the company revealed that tradition is on its way out soon with the Madden 16 EA Access release date. In short, anyone willing to subscribe to EA Access will be able to download Madden 16 at no additional cost.
Electronic Arts announced the Madden 16 EA Access release date earlier this week in a post on the service's blog. EA Access is a service add-on for the Xbox One that lets users download titles from EA's digital "vault" at no additional charge. Besides the downloads, users get a 10% discount on the digital games that they purchase. Madden 16 is one of Electronic Arts' biggest releases of the year. It crosses all divides, both casual gamers and serious hobbyists flock to stores to buy each year's new version.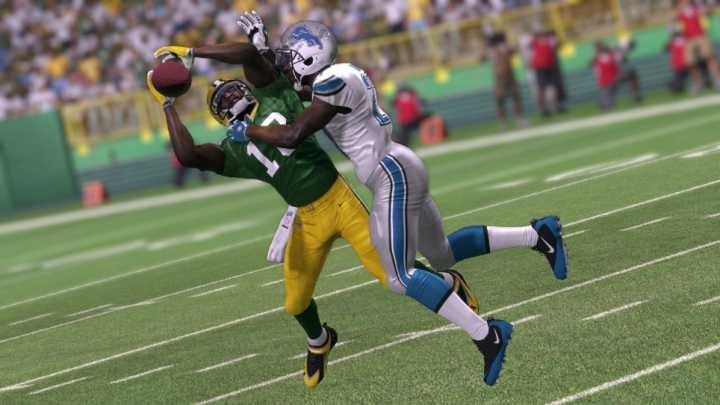 Electronic Arts says that the Madden 16 EA Access release date is February 2nd. From that point on, subscribers to the service will have access to the very latest Madden game, something that's never happened before.
"Madden NFL 16 is just the latest EA game to join The Vault," the developer says. EA Access that the 10% on discounted digital games applies to "all EA digital purchases on Xbox One." With that clarified, members of EA Access can also look forward to buying Madden Ultimate Team packs and getting a discount.
All told, it seems Electronic Arts is ready to get aggressive with EA Access. Theoretically, the company could have waited until it was about to detail this year's entry in the franchise before bringing Madden 16 to the service. On the other hand, millions purchase Madden games when they first debut; maybe adding the game to the service now won't have a huge impact on lifetime sales of the game anyway. Either way users play it, Electronic Arts wins.
EA Access costs $4.99 a month or $29.99 a year. To keep getting access to the titles that they've downloaded from the service, users need to keep paying their subscription fee. Users can leave the service and take their game saves with them to a regular digital or retail copy of a game.
Purchasing Madden 16 from GameStop new costs $39.99, according to the retailer's website. Those that purchase it used from the retailer save another $2 on that price. These prices highlight just how good a deal EA Access is. Most won't see the point in paying more for a dedicated copy of Madden 16, if they can purchase a year-long subscription to EA Access and get the game anyway. What's more, there's really no point in purchasing Madden NFL 16 right now anyway, expect the next major version of the game to arrive in August, if past releases are an accurate indication of Electronic Arts' plans.
Today, The EA Access Vault includes Battlefield Hardline, Dragon Age Inquisition, Titanfall, FIFA 15, Battlefield 4, Madden 15, Plants Vs Zombies Garden Warfare, NHL 15, NBA Live 15, UFC, Need for Speed Rivals and Peggle 2. Presumably, Madden 16 will take the place of Madden 15. Subscribers get access to limited time free trials for unreleased games too.
Unfortunately, not all current generation console owners get to take advantage of EA Access. EA Access is completely exclusive to the Xbox One on living room consoles. Sony has said publicly that it didn't see value in the service; it decided not to work with EA on the service. It's also worth noting that the PS4 has a dedicated video game rental service of its own, called PlayStation Now.
That being said, Xbox One isn't the only place that you can find EA Access these days. The company's Origin PC software now offers EA Access subscriptions for Windows gamers too.
To sign up for EA Access on Xbox before and after the Madden 16 EA Access release, go to the Xbox Store and download the EA Access Hub app.

As an Amazon Associate I earn from qualifying purchases.