Madden NFL 16 Cover Vote Arrives with A Twist 
Video game publisher and developer Electronic Arts is preparing for the Madden NFL 16 release just like it's done in years past around this time. This week, it's gearing up for the Madden NFL 16 cover vote. This time around though, it may be harder for die-hard series fans to cast their ballots for their favorite finalists than in previous years. That's because EA is changing the way it decides who gets to vote.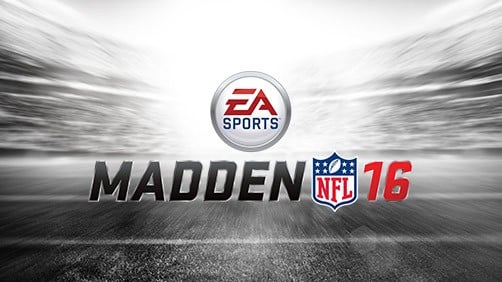 Read: Madden NFL 16 Release Date Surfaces
New England Patriots Tight End Rob Gronkowski, Arizona Cardinals Cornerback Patrick Peterson, Pittsburgh Steelers Wide Receiver Antonio Brown and New York Giants Wide Receiver Odell Beckham Jr. are up for this year's cover. Electronic Arts plans to announce who's on the Madden NFL 16 cover during an episode of Sportscenter on May 13th at 6PM Eastern Standard Time.
Voting for the Madden NFL 16 cover is being handled with the utmost care this year. There are just two rounds of voting for users, the first round ends on May 11th when two finalists are chosen based on the amount of votes they racked up from fans of the series. A second round of voting starts on May 13th on ESPN's website.
What's likely to attract some raised eyebrows is Electronic Art's decision to put who makes it into the finals in the hands of only its players. Those who would like to vote need a copy of Madden NFL 15 to cast their ballot for a finalist. Users who don't have the game are allowed to vote through the game's companion apps on the iPhone and devices running Google's Android operating system. Madden NFL 15 players on the PS3, PS4, Xbox One and Xbox 360 get a single vote. Those with the Madden NFL Mobile game get a single vote to start out with and multiple votes for logging in and participating in Live Events inside the app. Madden Ultimate Team users can earn four extra votes by finishing Solo Challenges, but they have just one vote to start out with.
People who don't own the game won't get the chance to alter the results of the voting too early if everything goes according to Electronic Arts' plan. That being said, absolutely anyone will be able to vote for their favorite finalist when voting starts at ESPN for the final round. That makes sense as Electronic Arts also uses new cover votes as a way to build hype before the game.
Presumably, Electronic Arts plans to share more information about the new features included in the game as it's discussing who made it onto the Madden NFL 16 cover. Right now, we don't have any information about Madden NFL 16 beyond some very basic release details.
We know that Madden NFL 16 will launch on August 25th. We also know that a basic version of Madden NFL 16 without any in-game extra for Madden Ultimate Team will cost $60. Finally, we know that the line-up of consoles getting Madden NFL 16 won't change from those able to play last year's game. There are versions coming for the PS3, Xbox 360, PS4 and Xbox One.
What's missing is a hook, the real reason gamers will want to head to the video game store on Madden NFL 16 release day. That reason to buy remains a mystery. Madden NFL 15 added more realistic presentations for events. Madden NFL 25 added a new physics engine to make tackles and catches feel more life-like, enhanced offensive play and support for apps like Microsoft's Xbox Smartglass companion app for iPads, Android tablets and Windows tablets.
Read: Xbox One Exclusive Coming to Blitz Madden NFL's Lead
Electronic Arts will need something to lure buyers in this year. That's especially true now that it could face some competition for players from Microsoft's rumored Joe Montana Football.

This article may contain affiliate links. Click here for more details.