Magic: The Gathering Duels of The Planeswalkers 2013 is Coming to the iPad This Summer
Card games on the iPad are nothing new, games like Ascension, Dominion, and Nightfall are already on the platform. This summer, the most popular trading card game ever will finally make its way to the iPad.
Wizards of The Coast announced Duels of The Planswalkers 2013, the video game adaptation of Magic: The Gathering, will come to the iPad this summer. Previous games have been popular among Magic: The Gathering fans and newcomers on the Xbox 360, PlayStation 3, and PC.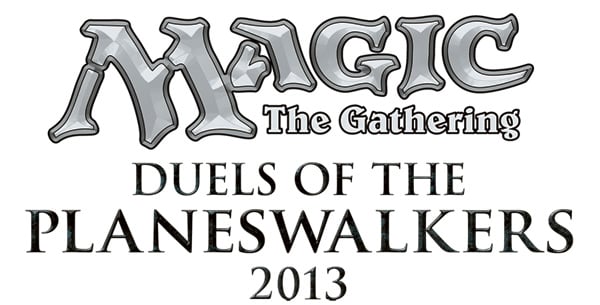 Unlike the physical card game, in Duels of The Planeswalkers, players don't need to buy packs of cards to play. You start with one deck of trading cards to fight against Planeswalkers that have their own decks. As you defeat each opponent, you gain access to their decks, and each win adds more cards to the winning deck.
There aren't too many details about the game yet, only that it will use a new game mechanic called "Planechase," and there will be a few extra options for expert players of the game.
There will, of course, also be new decks in the game with some cards that correspond with the next core set of the card game.
This game will be the first Wizards of The Coast property to come to the iPad and hopefully, the first of many. A Magic Online app for the iPad would be a great fit. If a game like Ticket to Ride for iPad can have cross-platform online play, there's no reason it couldn't also happen for Magic Online.
With any luck, this game will also mean that Wizards won't overlook the iPad when is starts publishing the next edition of Dungeons & Dragons that's being developed with some help from its community.