Malls Plan to Track Black Friday Shoppers Via Cell Phones
As you head to the mall on Black Friday, you may be surprised to see signs that the mall is tracking your movements throughout the stores.
Malls in California and Virginia have posted signs throughout the mall, warning shoppers that their movements throughout the mall will be tracked on Black Friday.
The two malls will be tracking the cell phone signals to see where shoppers move throughout the mall, but stress that the tracking is anonymous.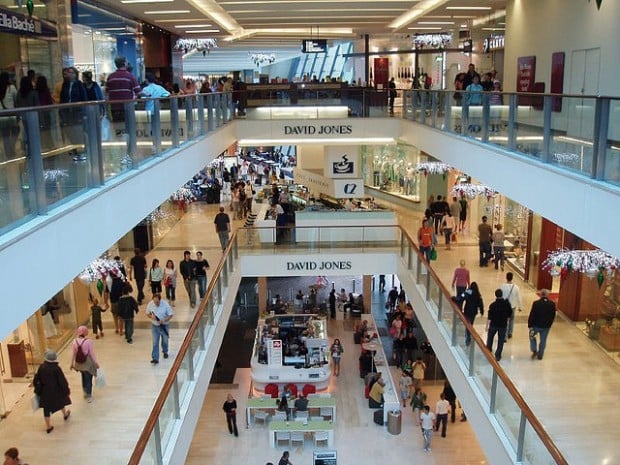 Each of the malls has posted signs warning shoppers of the new policy, on doors and on mall maps. The Temecula mall has posted the following notice.
We are conducting an anonymous mobile phone survey to help us enhance your shopping experience

All data is anonymous. No personal information is collected or stored.

If you have any questions please visit the Management Office or our website https://promenadetemecula.com/info/footpath
The shopper tracking initiative is designed to help the mall understand which shoppers frequent which stores. Malls want to know if shoppers often go from Best Buy to Macy's or from Gamestop to TJ Maxx.
The system cannot track your personal information, such as purchases, your name or your phone number, but it does raise concerns.
"We won't be looking at singular shoppers," said Stephanie Shriver-Engdahl, vice president of digital strategy for Forest City tells CNN, explaining that, "The system monitors patterns of movement. We can see, like migrating birds, where people are going to."
Most notably, there is no way to opt out of the tracking without turning your phone off — a major move on Black Friday or any shopping day.
The system uses a series of antennas positioned through the mall to track your phone's unique identification number. Given this means of tracking, it would be appropriate to allow shoppers to opt out of the tracking with a text message or other means.
For most users, this won't even be a blip on their Black Friday shopping experience. The best advice I can share for avoiding this type of tracking is to head to another mall for your Black Friday shopping if you are concerned about this practice.
I would much rather see malls use a system like Shopkick, which is opt in and rewards consumers for allowing the app to track their shopping in participating stores. You can see an example of Shopkick in the video below. Shopkick only tracks information on users who install and turn on the app, and even then it only tracks aggregate information to share with retailers.
Image via Flickr Charlie Brewer

As an Amazon Associate I earn from qualifying purchases.