March of the iOS App Updates Begins with Kindle and Evernote
You knew it was coming and it appears it is already beginning. The big feature for the new iPad is the stunning/outrageous/amazing/awesome/astounding/pick your adjective from the early reviews high definition display. And of course that means those of us who have been using an iPad or iPad 2 are in for a slew of updates that allow those apps to be viewed in all their Retina glory.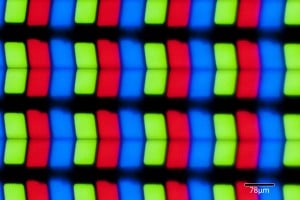 Already this morning I've seen updates from a couple of the major vendors including Evernote, the Kindle App from Amazon and the New York Times, all boasting that they now are ready for all those Retina displays. If you own a lot of Apps I imagine this might become a pretty tedious round of updating.
Keep in mind that these updated files are going to be larger in size than their predecessors, so it might be worthwhile watching how different your iPad memory usage changes once you start updating Apps. Remember, whether or not you're getting a new iPad, you'll still get the App update, unless you choose not to update it. So, regardless of which version of the iPad you own, you'll see your storage fill up with App updates. Those opting for the 16GB sized iPads might get a little nervous if they use a lot of Apps, especially games.
New versions of Apps for the Retina displays aren't the only reason for updating. The Kindle App now allows you to view your books in a Cloud view as well as view as to what's on the device. That looks and works a bit more like it does on the Kindle Fire. and the New York Times is saying that you can now sync saved articles between iOS devices. I would imagine that the next few weeks are going to see quite a few App updates to take advantage of the new iPad's Retina display. But then that's part of the fun. At least until you fill up your device.