Marvell Eyes Low-Cost Entry-Level Windows Phone, Windows 8 Market
Marvell, makers of more budget-friendly ARM chipsets, is looking at Microsoft for new growth. The company is looking to place its more affordable chipsets into entry-level Windows Phone devices catering to the Chinese market, and also in Windows 8 tablets, which will also run on ARM chipsets in addition to Intel's and AMD's x86 chip architectures.
"If there's Windows Phones in China, there will probably be Windows Phones with Marvell in China," Marvell's Jack Kang revealed in an interview with Dailytech.com.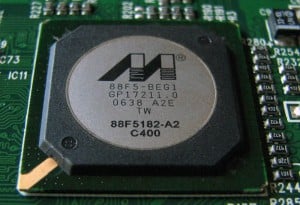 With Windows Phone, Microsoft has thus far relied exclusively on Qualcomm for providing Windows Phone hardware partners with Snapdragon ARM-based CPU designs. The standardization on Snapdragon thus far has helped Microsoft maintained a consistent user experience across all different makes and models of Windows Phone 7 devices.
Adding Marvell to the mix may help Microsoft deploy the next build of Windows Phone called Tango, which is rumored to add some new features to the platform as well as driving prices down and allow manufacturers to build more budget-friendly models. Thus far, Windows Phone 7 has only been targeted at high-end and mid-range users, leaving the entry-level segment to Android.
With Microsoft also supporting ARM designs on Windows 8, Marvell also hopes to make a dent in that market. The company hopes to provide its chips for laptops running Windows 8. Thus far, at CES, Marvell had unveiled that its dual-core ARM chips have been placed in the One Laptop Per Child (OLPC) latest design.
Marvell's big entry into the ARM chip space was made in 2006 when the company had acquired Intel's Xscale ARM business.

As an Amazon Associate I earn from qualifying purchases.