Mass Effect Andromeda Nomad Collector's Edition Pre-Orders & Release
Video games like Mass Effect Andromeda don't come along very often. The first new entry in the franchise made specifically for modern consoles, developer Bioware and publisher Electronic Arts, say that this new game goes way beyond what players could do in previous titles. In this new game, you're a member of the Andromeda Initiative. You and other recruits have been sent into deep space to create a new home at all costs. A game like Mass Effect Andromeda needs something for fans to remember it by long after they've finished it. That's what the Mass Effect Andromeda Nomad Collector's Edition release is all about.
Andromeda Initiative candidates will have two vehicles at their disposal, the first being the Tempest. The Tempest is the player's main mode of interstellar transportation and home. The Nomad is the second vehicle. It's a rover built specifically for planetary exploration. Though sort of like the MAKO vehicle before it, Nomad is making its first appearance in the series with Mass Effect Andromeda.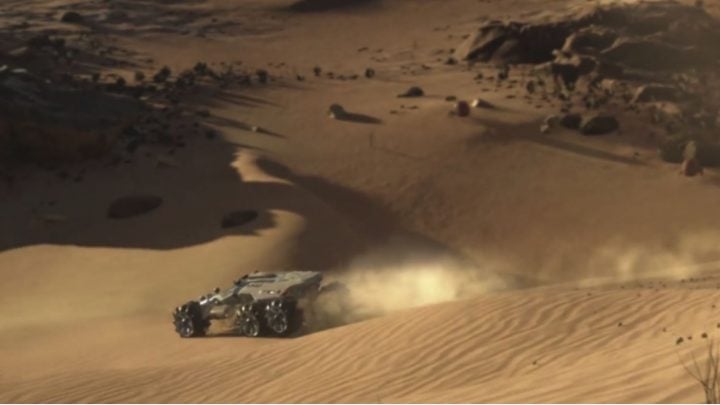 Read: Mass Effect Andromeda Release Details: What We Know
There are three Mass Effect Andromeda Nomad Collector's Edition variants available for pre-order ahead of the game's release on March 21st in North America and March 23rd release in Europe. Here's what you need to know if you're one of the many trying to get your hands on one of these vehicles to show off on your mantle.
Mass Effect Andromeda Nomad Collector's Edition: All the Different Versions
Electronic Arts and Bioware know that there are a lot of people willing to pay for Mass Effect Andromeda memorabilia. They also know that offering things at different prices makes it more likely that those skittish on spending a lot of money on such memorabilia are more likely to buy something a little cheaper to satisfy their craving. Each of the trinkets are made by gaming accessory producer PDP.
$9.99 Mass Effect Andromeda Nomad Diecast Mini
At just $9.99, the Mass Effect Andromeda Nomad Diecast Mini is the cheapest way to remember the game by. It has a metal body and is 1:64 the scale of the vehicle, if it were real. Right now this version doesn't have a shipping window beyond "2017."
Amazon and PDP have this version available for pre-order now.
$99.99 Mass Effect Andromeda Nomad Diecast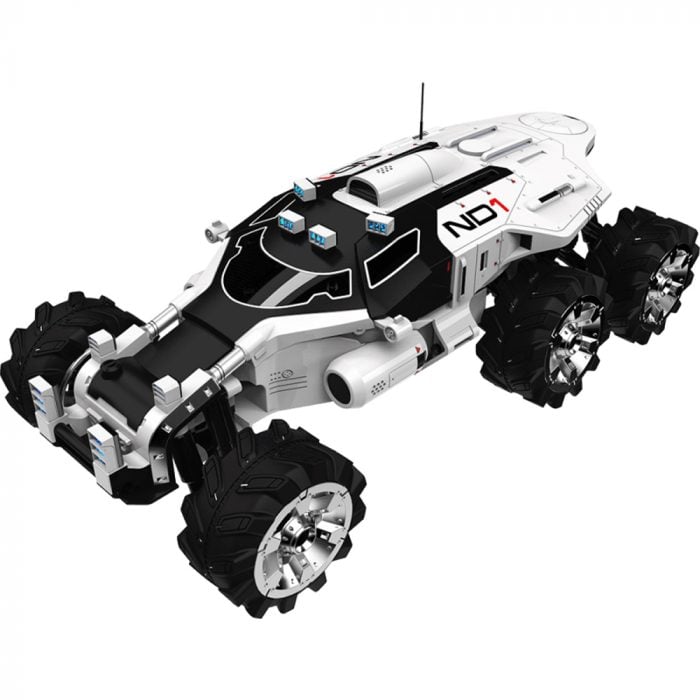 The full-size Nomad Diecast doesn't have an official release date either. But we do know it's coming this year. It's 1:18 the size of the Nomad vehicle if it were real. 3 AA batteries power its interior lights and engine effects. The package also includes a SteelBook case.
Best Buy, GameStop and Amazon offer this version for pre-order.
$199 Mass Effect Andromeda Nomad Remote Control
The most expensive Mass Effect Andromeda Nomad is the Remote Control version at $199.99. It costs more because it has more to offer. The device comes with a built-in camera so that it can feed real-time visuals back to its companion app on iPhone and Android. It can be recharged with any USB cable. That same app can be used to steer the Nomad model too.
It also comes with the SteelBook Case. Best Buy, Amazon and GameStop offer pre-orders for this version as well.
When placing your Mass Effect Andromeda Nomad Collector's Edition pre-order, keep in mind that different outlets have different policies on paying for a pre-order. For example, GameStop lets shoppers reserve with down payments at its stores. Amazon won't charge you for a device until it ships.
Mass Effect Andromeda Nomad Collector's Edition Release Date
Mass Effect Andromeda is scheduled for release on March 21st. We've known this for weeks. Despite nearly a month until the launch of the game, we're not sure if the Mass Effect Andromeda Nomad Diecast and Remote memorabilia will launch alongside the game.
Every site shows that they'll launch in 2017. No other information is provided though.
Why You Should Still Buy the Mass Effect Andromeda Separately
Creating merchandise for any game is sometimes controversial. Nothing about the Mass Effect Andromeda Nomad devices is more controversial than what it doesn't include: the game.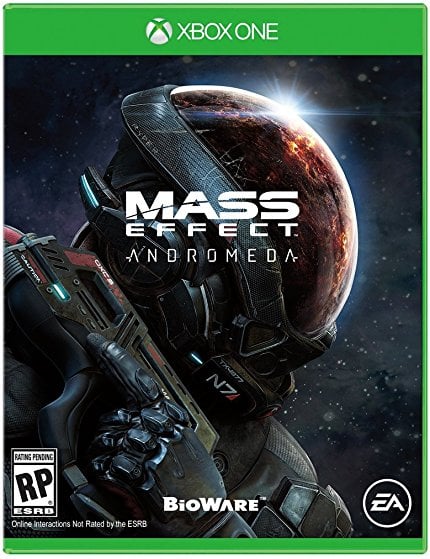 Rather than package these with a physical or digital copy of Mass Effect Andromeda, Electronic Arts decided to offer the game separately. Usually, collector's props and statues include a standard edition disc.
This keeps the cost of each Mass Effect Andromeda Nomad down, which is great news. It also means that users will need to plan for a separate purchase. A basic copy of Mass Effect Andromeda costs $59.99 to pre-order right now. Mass Effect Andromeda Deluxe Edition costs $69.99. The $99.99 Mass Effect Andromeda Super Digital Deluxe Edition is the most expensive version you can buy.
Read: Mass Effect Pre-Orders & Digital Edition Breakdown
Again, Mass Effect Andromeda arrives on store shelves and online download services on March 21st. Good luck getting your Nomad rover.