Mass Effect Andromeda Release Date & Details: What We Know
The best games are the ones that you lose yourself in and make your own. That's always been what the Mass Effect series offered, a chance to make decisions in a vastly different world from our own. The Mass Effect Andromeda release date was destined to be one of last year's most exciting days for gamers.
But fate intervened. Mass Effect Andromeda got its reveal at the Electronic Entertainment Expo in June of 2015, but was hit with a massive release window delay by the time E3 2016 arrived. Because of the delay, we're only now learning more about the upcoming role-playing game from Bioware.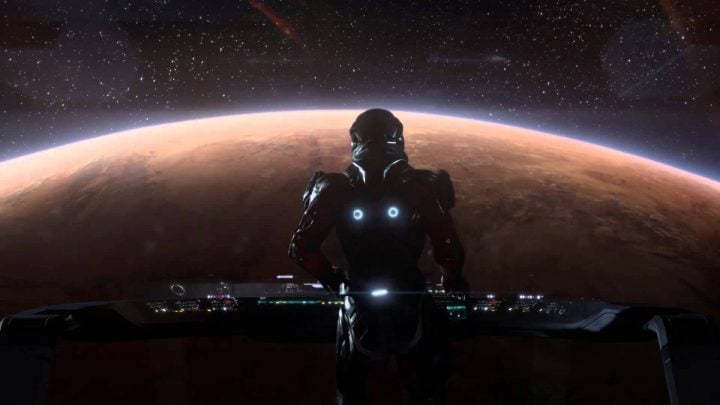 Mass Effect Andromeda Release Date
It was last year at the Electronic Entertainment Expo that Electronic Arts first confirmed that Bioware had a new Mass Effect game coming. The last game in the series arrived in 2012, garnering accolades and controversy over the studio, allegedly, giving users the false hope that they were truly deciding the fate of their universe. The reveal included a short trailer that confirmed the game would focus on an entirely new characters in the Mass Effect franchise, leaving Commander Shepard and his story from past games behind.
On a call in March, Electronic Arts pulled the rug out from under anyone that hoped to get the game in 2016. Bioware, which is also known for Dragon Age and Star Wars: The Old Republic, needed more time to develop the game. The Mass Effect Andromeda release date wouldn't come this year as originally planned.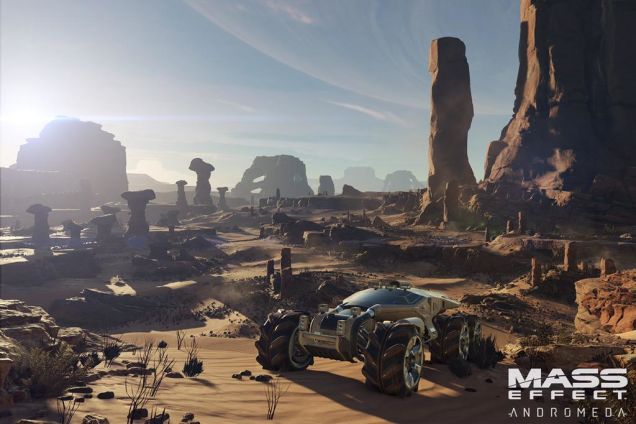 On January 4th, 2017, Bioware finally confirmed the new Mass Effect Andromeda release date. The game will arrive on store shelves and digital services on March 21st in North America and March 23 in Europe.
Mass Effect Andromeda Release: What's the Story Going to Be?
Previous games in the series were all treated as one epic story, broken into separate parts. The games had years between their releases, but they focused on Commander Shepard and his battle with the Reapers and Cerberus. Because of reasons related to Mass Effect 3's story, Shepard ends up destroying a relay in the process.
All of this is important because it ties to the Mass Effect Andromeda release. The original game took place within the Milky Way Galaxy, but the new game drops that setting for a nearby galactic neighbor, the Andromeda galaxy. Andromeda is the closest galaxy to the Milky Way, but the distance between the two is still staggering.
In Mass Effect Andromeda, players choose to be one of two twins with the last name Ryder. The Ryder twins are part of a privately funded Pathfinder mission sent from the Milky Way Galaxy to make a new home in Andromeda. Due to the staggering distance between the two galaxies, this game takes place 600 years after the last title in the trilogy. It seems that things get interesting for the Pathfinder recruits when they arrive at one of the golden worlds identified by long-range scanners.
Fyda Wolff and Tom Taylorson will voice the two main characters. Clancy Brown will voice their father. He's most known as Lex Luthor from the animated series Justice League. Signing up for the Andromeda Initiatives program at the Mass Effect website gets people access to the latest story and game related news as Bioware announces it.
Mass Effect Andromeda Release: What We Know & Don't
We know that players will get to choose between a male or female human character in Mass Effect Andromeda. We also know that Mass Effect Andromeda will have the Mako utility vehicle to customize and pilot. Bioware discusses both elements in an interview with video game website Polygon. It was important to the team that it bring back the Mako. There'll be a ton of exploration in Mass Effect Andromeda.
The game's environments are destructible, according to its pre-order page on Amazon. New jump packs make it possible to use of height as advantages too. Bioware is also promising a new weapon progression system and skill tree that are more flexible than before.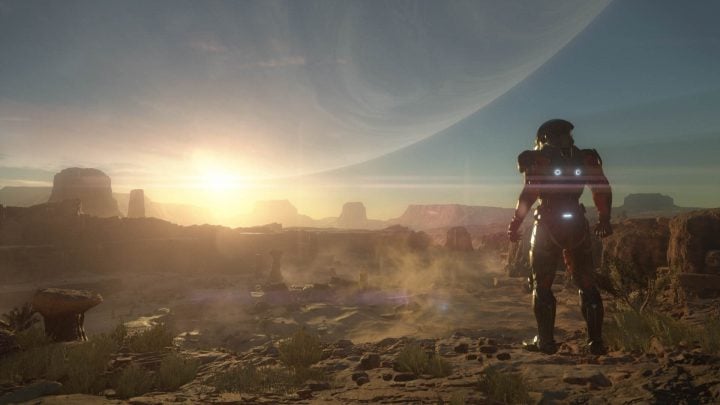 Loyalty missions were enormously popular in Mass Effect 2, but weren't available in Mass Effect 3 for whatever reason. Those are back with Mass Effect Andromeda. A new co-operative multiplayer feature will let users play with three other users in their own fire team.
As for compatible platforms, only Windows PCs, the Xbox One and PS4 are getting versions of the game.
Mass Effect Andromeda Release: Pre-Orders
Some retailers had already started taking Mass Effect Andromeda pre-orders. If you're one of the people who took advantage of those, now is the time to reconsider. There are a few new versions of the game available for pre-purchase that we didn't know about before.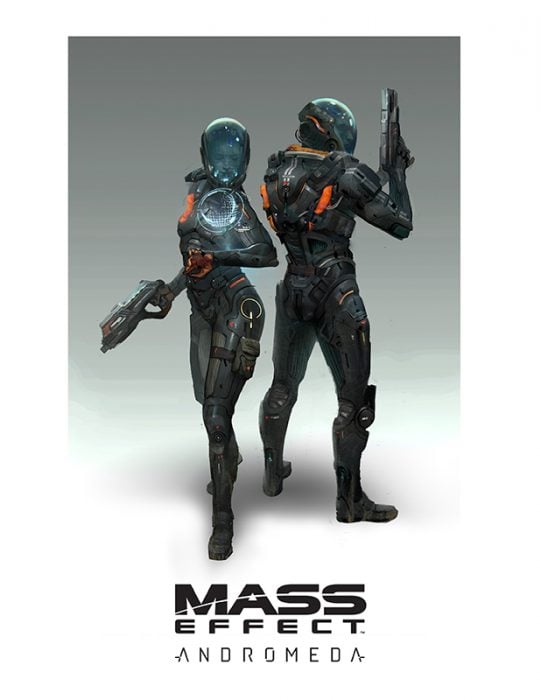 Besides the standard version of the game, Mass Effect Andromeda Deluxe Edition will include a casual outfit, Scavenger Armor, Pathfinder Elite Weapon Set, a pet monkey, the Multiplayer Deluxe Launch Pack and the game's digital soundtrack. It's available for pre-order now at Amazon. This version costs $69.99. Origin PC users can purchase the Super Deluxe version of the game, which adds twenty weeks of premium booster packs for the game's multiplayer experience.
Look for Bioware and Electronic Arts to reveal more Mass Effect Andromeda news as we get closer to the game's final release.

As an Amazon Associate I earn from qualifying purchases.