Mass Effect for PS4 & Xbox One: 5 Things to Know
A Mass Effect PS4 and Xbox One release is confirmed though EA and BioWare are not calling the next game Mass Effect 4. Instead, the first major Mass Effect title for PS4 and Xbox One will be called Mass Effect: Andromeda and it's coming to the console sometime in the distant months ahead.
In 2012, EA and BioWare released Mass Effect 3, the third game in the series trilogy. The company confirmed that this would be the last title featuring Commander Shepard and that the next Mass Effect title would not feature the popular character from all three major releases.
Fans of the series have been waiting for several years for news about a new Mass Effect release and today, EA and BioWare finally confirmed a brand new addition to the series. The game is not called Mass Effect 4. Instead, it's going to be called Mass Effect: Andromeda.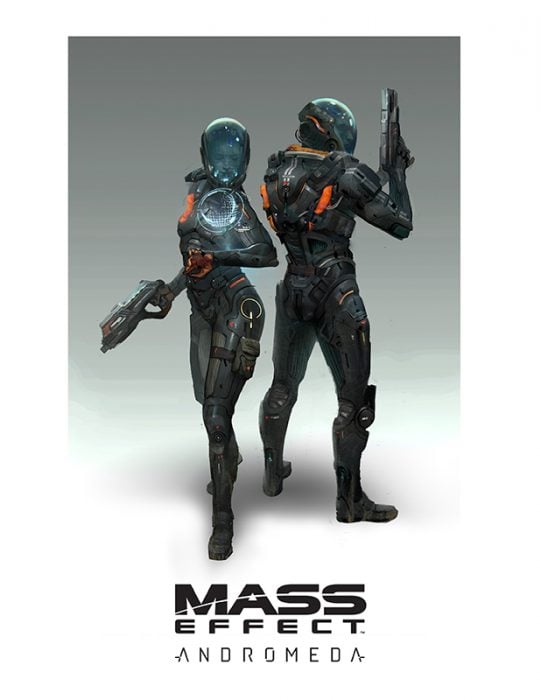 Mass Effect: Andromeda was confirmed on stage during EA's massive E3 2015 press event and it was there that we got our first look at the game, its setting, and some of the gameplay details that prospective buyers can expect from the game. We also got our first Mass Effect Xbox One and PS4 release date details. This announcement was big and it has fans of the Mass Effect trilogy excited.
With that announcement in mind, we want to take a look at everything you need to know about the PS4 and Xbox One Mass Effect release and release date.
Mass Effect: Andromeda Teaser
The new Mass Effect release for PS4 and Xbox One isn't close to finished but that didn't stop EA and BioWare from releasing the first Mass Effect Andromeda teaser trailer.
The teaser shows off part of the game's world, some characters, and some action but there aren't too many specifics. Not surprising when you consider how far away the game is from release.
Mass Effect producer Michael Gamble says that the trailer uses footage from the in-game engine and that should have fans of the series salivating. It's not clear when we'll hear more about this game though with more than a year to go before release, we should see it pop up numerous times in the future.
Mass Effect PS4 & Xbox One Release Date
The Mass Effect: Andromeda release date for PS4 and Xbox One has been confirmed though it's not going to be hitting shelves any time soon.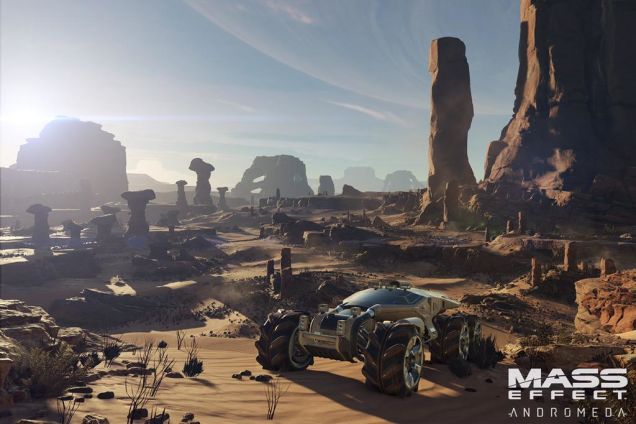 This Mass Effect title won't arrive in 2015. Instead, Mass Effect: Andromeda is following in the footsteps of Gears of War 4 with a release during the holidays of 2016. What this means is that we'll likely see it make another appearance at E3 when it kicks off in the summer next year.
A specific release date isn't known and it could be months, perhaps even a year, before EA and BioWare give us a specific date for the game's Xbox One and PS4 release.
PC Release.. But Not Xbox 360 or PS3
It's worth noting that this Mass Effect title will be released for the PC, probably alongside the release for Xbox One and PlayStation 4. The companies did not outline the requirements for PC and we probably won't get those details until much later down the road.
It's also worth noting that these companies have no plans to develop the game for the Xbox 360 or PS3. Not surprising given the shift that we've seen this year. Companies are intensely focused on the current-gen consoles and we've only seen a few big name games announced for the Xbox 360 and PS3.
Mass Effect for Xbox One in 2015
There will be one way to play Mass Effect on the Xbox One in 2015.
Today, Microsoft announced plans to introduce backwards compatibility for Xbox One. This will allow Xbox One users to play select Xbox 360 games on their new console.
The list is extremely small right now but included in the 2015 release is the original Mass Effect. In fact, Microsoft used Mass Effect in the demo on stage.
Mass Effect Andromeda Gameplay Details
While EA and BioWare were light on many of the Mass Effect: Andromeda details though they did offer a few in their announcement. Here's what the company had to say:
While we aren't ready to go into too many details just yet, as you saw in the trailer and can tell by the name, this game is very much a new adventure, taking place far away from and long after the events of the original trilogy. You will play a human, male or female, though that's actually not the character you saw in the trailer (more on that later). You'll be exploring an all-new galaxy, Andromeda, and piloting the new and improved Mako you saw. And through it all, you will have a new team of adventurers to work with, learn from, fight alongside of, and fall in love with.
In other words, while we'll probably see some similarities between the new release and Mass Effect 3, there will be a ton of differences.
The game is being built on EA's Frostbite engine and again, the trailer above represents the companies visual target for the final release. With more than a year to go before the release though, we could see changes.

As an Amazon Associate I earn from qualifying purchases.