Massive PS4 Update Release Date Revealed
The humongous PS4 update that will include background customization, themes and access to the revolutionary SharePlay service that Sony first revealed ahead of the PS4's launch last year, will arrive on November 28th.
The official PlayStation Blog doesn't include a release date for the PS4 update, but a social network account for Sony announced this morning that owners can expect the upgrade on October 28th. That's next Tuesday.
The message in question on Twitter refers to the PS4 Update as "Masamune," but an official blog post about the PS4 Update earlier this month simply called it "PS4 System Software 2.0."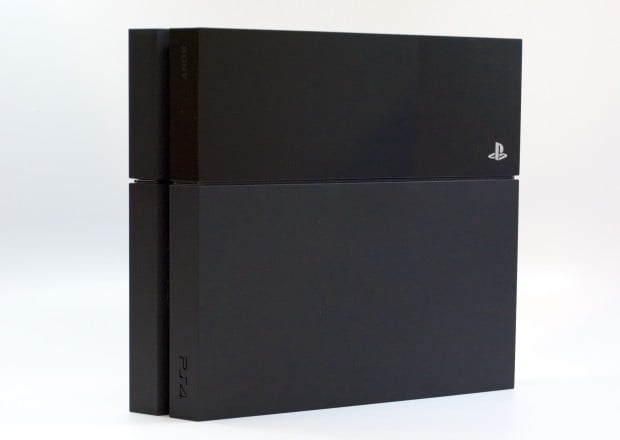 Out of all the features included, it's SharePlay that users seem to be excited about the most. Before it launched the PS4 last year, Sony said that the console would include a way for PS4 owners to take over the games of others. Sony is billing SharePlay as a virtual couch, but it really just a way for PS4 owners to hand over control of their games to their friends who also own PS4s. In addition to that Sony said that players would be able to "play games with a friend just as if [they] were together in the same room." How exactly, all of this will work remains a bit unclear.
PS4's next software update, Masamune, will be available on 10/28. Includes Share Play, USB Music player, and more! pic.twitter.com/FjfgcY91Ki

— PlayStation (@PlayStation) October 23, 2014
Besides SharePlay, the upcoming PS4 update includes another key feature that users have clamored for. Despite being available on nearly every other platform –gaming or otherwise—today there is no dedicated YouTube app for PS4 buyers. This update changes that. What features the app will support remains unclear, but it's hard to imagine that users won't be able to login to their YouTube account, like videos and search new content they haven't yet seen.
Gaming consoles and gaming services live or die by their online communities. Failure to incubate a robust community simply isn't an option since online multiplayer is a big part of the living room console experience. The upcoming PS4 update builds on the social networking features already included in the PS4 software. After the update users will get a real-time stream of things that their friends are doing. Users will also be able to search for their PlayStation Network friends by their real name instead of just their network ID. Though, some may be troubled by the idea of using real names on a gaming service, doing so should make it incredibly easy for PS4 owners to find people they know on the service. The PlayStation Network will give users friend suggestions too.
Those are the big changes, but there are small ones coming in this PS4 update too. USB Music Player will finally give PS4 owners a way to listen to the music they've already purchased instead of relying on Sony's Music Unlimited Service. The Music Player will support MP3, M4A and 3GP files. Unfortunately, it's only a music player so playing their own video through the console isn't something users can do even with this PS4 update. It's worth noting that the PS4 doesn't include DLNA media streaming either.
Read: HUGE PS4 Update 2.0 Bringing Music Player, Share Play & More
Saying that the PS4 needed the System Software 2.0 update badly isn't an understatement. Though it's selling well, it's some user's belief that the PS4 is more of an gaming console that has some media features than it is a way to experience all kinds of entertainment. Why potential buyers would have a problem with that when Sony outright said that this was the case remains unclear, but what is clear is Microsoft's Xbox One console seems to be more well-rounded. Besides offing a comparable gaming experience, Microsoft has updated the Xbox One with gaming and entertainment capabilities at regular intervals. For example, the PS4 doesn't have DLNA media playback but the Xbox One should have DLNA media playback by the end of the year. It picked up USB media playback last month. Updates over the summer added real-name searching and a fully featured YouTube app.
This PS4 update will be absolutely free of charge to anyone who wants to download it.

As an Amazon Associate I earn from qualifying purchases.