Master Lock Smart Padlocks Make Your iPhone a Key
Master Lock has spent years experimenting with different types of digital locks to help users get their belongings safe. The new Master Lock Smart Padlocks shown at the CES 2016 in Las Vegas this year gives your iPhone more than just the power to free a bike or other secured personal item. Each Master Lock Smart Padlock almost acts like an active alarm system when paired with the company's mobile app.
Bluetooth technology allows the Smart Padlocks to know when their owner is nearby. Just pushing a button on the Smart Padlock when a paired smartphone is detected frees your belongings. Users can manually enter a combination in the devices using the directional pad that's built into the body of the black locks. That's the Smart Padlock's back-up plan for when a paired smartphone isn't in range or its battery is dead.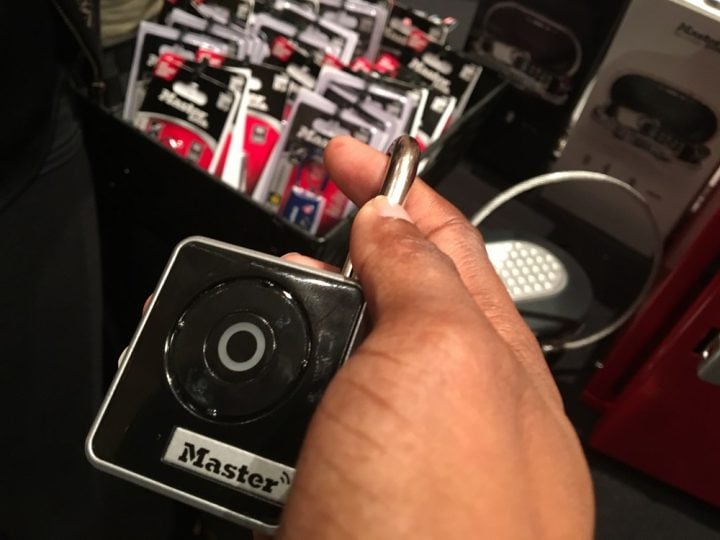 A Vault companion app manages the different Smart Padlocks that users have paired. The Vault app allows users to add more than one Smart Padlock, look at who has entered their padlock and give other users with the app installed access to a lock for a limited time. Anyone tries to break the Smart Padlock and it instantly sends an alert to this same app.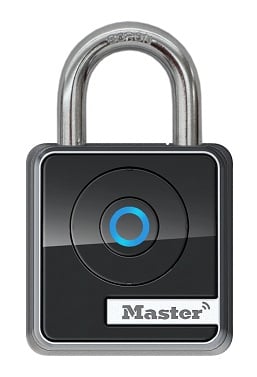 Available for purchase online or in store now, the Master Lock Smart Padlock comes in two different models designed for different conditions. The base $50 Smart Padlock is for use on items that are going to remain inside. The $60 model is specifically made for items that are stored outside and will spend its time fighting the elements. Neither is available on Amazon, but Master Lock's website has purchase details. They Smart Padlocks only come in black.

As an Amazon Associate I earn from qualifying purchases.