MasterCard Fuels Speculations of NFC on iPhone 5
In an interview given with Fast Company, MasterCard mobile payments head Ed McLaughlin may be igniting speculations that Apple's next-generation iPhone, perhaps dubbed the iPhone 5, will arrive with support for NFC, or near field communications, which would enable mobile payments and other applications. McLaughlin was careful to not mention any partners by name, but the interview's direction hinted at Apple and the company's flagship smartphone.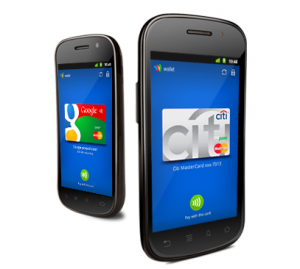 The technology is currently limited in the U.S. and adoption has been slow. NFC support is found on some of Research in Motion's newer BlackBerry smartphones, such as the Bold 9900 series, and also on the Android-powered Google Nexus 4G for Sprint. On Sprint, mobile payment is handled with a partnership through MasterCard and select retailers, and is handled by both the hardware NFC chipset and accompanying Google Wallet software application on the device.
NFC is seen as a more secure form of RFID technology and allows for contact-less payment. Users can potentially, as the technology improves, avoid having to carry around both a smartphone and a wallet. With an accompanying NFC reader at retailers, merchants can have customers wave their phones next to payment terminals at checkout rather than having consumers swipe physical plastic credit or debit cards.
Interestingly, though, despite MasterCard's early partnership with Android and Google, McLaughlin highlights that Apple's participation in NFC is needed to bring the technology mainstream.
Outside of the mentioned mobile payment efforts, carriers are also trying to enter the arena with their own joint venture called Isis, which is a collaboration between AT&T, Verizon Wireless, and T-Mobile USA in the U.S. Isis has been speculated, but refuted by Verizon, as the reason why NFC and Google Wallet are both not enabled on the Galaxy Nexus 4G LTE smartphone on the carrier. It is believed that Verizon wants to wait til its system through Isis is ready before enabling the hardware.
In the past, Apple's patents have revealed that the company is at least exploring different uses for NFC, including pairing a phone with a Mac. When a user taps their iPhone with an iMac, for example, all the home settings will be loaded allowing users to use any Mac as if it were their home computers without having to manually toggle individual settings.
On Android, another feature is beaming, allowing two NFC-capable phones on Android 4.0 Ice Cream Sandwich to rapidly share information without having to perform more complex Bluetooth pairing.