Maxis Drops the Ball on SimCity for Mac Launch
Maxis' reboot of the popular SimCity franchise is taking heat from fans who picked up the game, this time for its launch on Mac.
Since the game's launch on Mac yesterday, users are experiencing a wide range issues preventing them from enjoying the game including no fullscreen mode, freezing and just generally being unusable. While these issues don't exactly mirror the issues experienced by users who purchased the game during its Windows launch, the botched launch of SimCity on Mac won't help the game's reputation with die-hard series fans.
SimCity on Mac was originally scheduled to launch in June, however the company announced that it would be delaying the Mac version just days before it would have shipped to users. While neither Maxis nor EA elaborated on why the game would be taking another two months to arrive to Apple users, speculation at that time centered on the company having trouble with a creating a stable gaming client.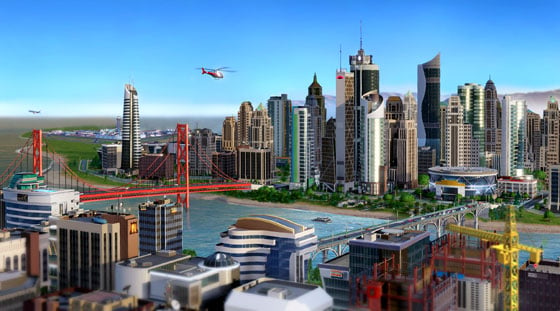 Read: SimCity for Mac Release Set for August 29th
Users also won't be happy with SimCity for Mac for other reasons, especially if they aren't running the latest version of Mac OS. While the games' FAQ indicated that it would be able to run on a device running Mac OS 10.7.4 and earlier, trying to actually install the game on a computer with that operating system does nothing, according to many users.
The company has added a small FAQ to its community that details how users can fix a few of the issues on their own, it won't help users who aren't at least a bit more tech-savvy than the average user.
When SimCity launched on Windows back in March, the game had so many issues that the game's publisher, Electronic Arts, had to temporarily halt digital sales and marketing while Maxis worked to address user complaints. While the problems with SimCity on Mac's launch seem limited to the software running on the user's computer, nearly all the problems with the original launch could be traced back to server issues. Since the game relies on servers to supply it with a steady stream of information about player's cities – the game was fundamentally broken at launch. Since then, 7 updates to the game have fixed most of the issues.
There's no word yet on how long it will take Maxis to update SimCity on Mac to fix these issues. While the company is acknowledging that some Mac users are having trouble with the game, it has yet to elaborate on any plan to address them in the very near future.

As an Amazon Associate I earn from qualifying purchases.