Maybe I Won't Upgrade my iPad to iOS4.2…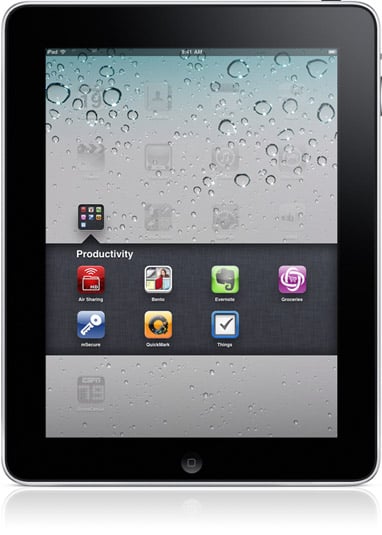 The release of IOS4.2.1 is imminent and iPad users around the globe are chomping at the bit to get Apple's latest mobile operating system on their iPads, iPods and iPhones. But after using my iPad for a while this afternoon I started to think about the benefits of single-tasking, the much under appreciated black sheep that can't possibly be as good as MULTI-TASKING.
With iOS3, my iPad is the only Apple device I own that can't multi-task. While it feels pretty stale compared to my iPhone and MacBooks, the iPad has one big advantage: It doesn't have any pop-ups, alerts and random acts of distraction. When I'm checking my email on my iPad, I'm checking my email for as long as I feel like it. When I'm trying to relax and watching a film on Netflix I put it in full-screen mode and watch the entire film. No Skype alerts, no notifications that someone liked my link on Facebook and no calls. The iPad with iOS3 is a calm sanctuary compared to my multi-tasking iPhone 4. Reading a book on the iPad is going to be painful with other apps interrupting me.
Of course, there are a ton of benefits to iOS4.2.1 that will most likely outweigh the distractions. There are more than 100 new features packed into iOS4.2.1 that have been MIA until this point. I think Airplay and multitasking are the two must-have features.
Apple's supposed to release iOS4.2.1 within the next week or so. I may resist upgrading for a while, but resistance to Apple's upgrade cycle is futile as I'm sure there will be at least a few killer apps that require the iOS4.2.1.
What do you think? Is a single-task device like the iPad with iOS3 or an Amazon Kindle sometimes preferable to a multi-tasking device? Are you going to put off the iOS4.2.1 upgrade, freezing your iPad in time?

As an Amazon Associate I earn from qualifying purchases.