Medion Delayed and Medion Now Has Competition
Word has been bouncing around for the last day or so that the Medion Ultra-Mobile PC is going to be delayed a bit. (Hat tip to Steve at Origami Portal and Carrypad.) Now comes word from the same source that there will also be some competition with the same form factor although a number of sites, (including Engadget) didn't pick up that this is the same device from Arima. Gigabyte will be taking the wraps off of its version of the Arima ULV650 at CeBit and calling it the U60 UMPC.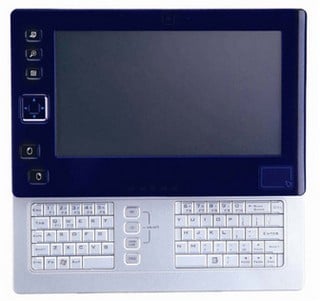 The form factor certainly is appealing (at least it was to me when we got a chance to look it over at CES-before Dennis blue screened the unit) so it will be interesting to see how it fares in a competetive scenario.

As an Amazon Associate I earn from qualifying purchases.