Medion Touch X9613: Multi-Touch All-in-One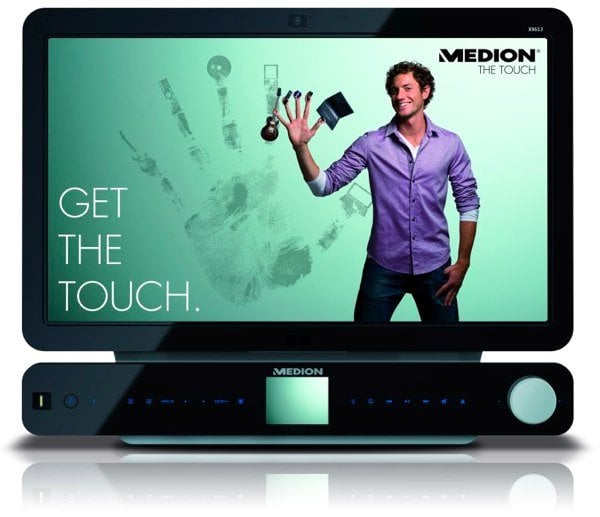 Though they don't get much exposure in the States, Medion is a company we've noticed in the past for their ultra-mobile machines. Well, per NewGadgets.de (German site), they're releasing a new device that's not mobile but is multi-touch. Translated via Google Translate:
Medion today introduced the Touch The X9613 in Frankfurt. This is a 24-inch all-in-one PC with touchscreen monitor as we know it also from HP, Asus and MSI. The X9613 is the touch of the technical data rather something better performance, because inside, an Intel Core 2 Quad Q9000 works at 2.0GHz and an NVidia GeForce graphics card GT240M. The price is relatively high with 1499EUR or 1900EUR. [US $2,142 to $2,714]
Specs are pretty hefty, which in turn leads to the hefty price. It's also sporting an extra display for oft-forgotten SideShow functionality. More photos can be found on their site and YouTube demo in English is posted after the jump. Via Engadget.
One more thing: "You've got the touch, you've got the power!"