Meet Up w/Android Geeks in San Francsico, Win Samsung Tablets & Phones!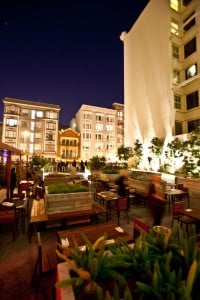 Are you in the San Francisco area and interested in winning some free Samsung gear? Then come and meet up with us and a bunch of other mobile geeks next Friday (June 3) in San Francisco!
GottaBeMobile is co-hosting an event with Samsung and some great mobile tech sites to kick off the launch of the Galaxy Tab 10.1″. You'll get to go hands on with the device before the general public and get a chance to win one.
We're expecting quite a crowd and realize that one Galaxy Tab 10.1 isn't enough to go around. Samsung is going to give away five 10.1″ Galaxy Tabs, two Droid Charges, two Samsung Nexus S 4Gs and a Samsung Infuse 4G. They will also be handing out 400 $25 Samsung Media Hub vouchers and 400 screen cleaners.
Along with five Tab 10.1s, you'll also have a chance to win a Samsung Infuse 4G, two Droid Charges, and two Samsung Nexu S 4Gs. And they're also throwing in 400 media hub vouchers, allowing you to rent or buy $25 worth of TV programming or movies for your select Samsung device.
The event will kick off at 7pm at 620 Jones, a venue in downtown San Francisco. If you can make it, head over to the EventBrite registration page and sign up. Space is limited and you do need to pre-register to attend.
We'd be glad to meet you in person, as would the guys behind PhoneArena, BetaNews and PhoneArena.

As an Amazon Associate I earn from qualifying purchases.