Metal Gear Solid 5 Release: 5 Things to Know Before E3
With E3 2015 just a few short days away, we're taking a look at some of the big name titles that are on the horizon. One of those games is Konami's highly anticipated Metal Gear Solid 5: The Phantom Pain and today we want to take a look at what Xbox One users, PS4 owners and others need to know about the Metal Gear Solid 5 release ahead of the big event.
The Metal Gear Solid 5 release date is confirmed for September 1st which means Konami, Metal Gear enthusiasts and console owners are starting to gear up for one of the biggest video game releases of the year.
Metal Gear Solid 5: The Phantom Pain will follow in the footsteps of Metal Gear Solid 5: Ground Zeroes which was released in 2014 as a standalone game. Metal Gear Solid 5: The Phantom Pain is the sequel to the game and it will once again feature Snake as the protagonist.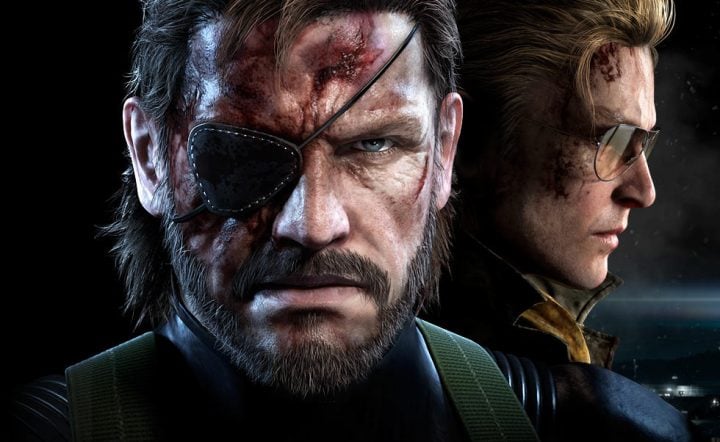 The new Metal Gear Solid 5 release will be a much bigger addition to the Metal Gear saga and it very well could be Hideo Kojima's last Metal Gear game with Konami. The series creator is expected to set out on his own after the release of Metal Gear Solid 5 in September.
Later this month, the Los Angeles Convention Center will play host to E3, one of the world's leading video game conferences and a launch pad for big name titles for Xbox, PlayStation and more. With E3 2015 buzzing, owners of the Xbox One, PlayStation 4, Xbox 360, and PlayStation 3 are starting to get excited about the event and about Konami's upcoming release.
With E3 2015 just days away, we want to help you prepare and today we want to take a look at the most important things to know about the Metal Gear Solid 5 release ahead of E3 2015.
Metal Gear 5 Will Be At E3 2015
Konami's had a pretty rough go of things in the first half of 2015 with Metal Gear 5 creator Hideo Kojima reportedly set to leave and the company's highly anticipated collaboration between Kojima and Hollywood director Guillermo del Toro, Silent Hills, getting cancelled.
Despite it all, the company remains committed to Metal Gear 5: The Phantom Pain release and the game will be in attendance at E3 2015 in Los Angeles giving us (we'll be there live) and perhaps you a glimpse at what to expect from the game, its gameplay and more.
It's not clear yet if Kojima will be attendance but E3 should serve as the launch pad for the Metal Gear Solid 5 release either way. We've seen the game in action but with September 1st fast approaching, the company will likely do what it can to sell gamers on its biggest release of the year.
Konami won't have a massive conference like Bethesda or Microsoft but you can expect the company to detail a number of new products at the show. Metal Gear 5 included.
New Metal Gear 5 Release Details
As we wait for E3 2015 and Konami's likely reveal, we've seen new Metal Gear 5 release details trickle out ahead of the event.
Some in the press were able to get their hands on the game ahead of E3 and ahead of its September release date and some relayed their thoughts about the game. For instance, Derrik Lane from the Associated Press says that he was excited about some of the smaller details including one of the song's blaring out over a boombox.
Music will evidently play a big role in the game's release because the company has plans to bring the Metal Gear 5 soundtrack to shelves in September. According to reports, Konami will offer a soundtrack with over 50 songs to consumers in Japan. The soundtrack will include tunes from The Phantom Pain but also Ground Zeroes.
It also appears that the Metal Gear Solid 5 embargo is going to break soon as we're now seeing covers for popular video game magazines feature the game. Metal Gear Informer has rounded up those covers and while they don't reveal any gameplay, they show off a number of characters and vehicles associated with the Metal Gear 5 release.
We expect more details to emerge in the near future, in and around E3, as Konami and critics start to fill in the blanks ahead of September's release.
Metal Gear Solid 5: Ground Zeroes Deals
Every month, Sony and Microsoft offer incentives to those that pay monthly subscriptions for their online services. This month, Sony is rewarding paying PlayStation Plus customers with a free copy of Metal Gear Solid 5: Ground Zeroes. Those who are a part of the program can download the game, for free, right now.
The offer will last through June which means that those of you who are interesting in Metal Gear 5: The Phantom Pain will be able to download and and play catchup ahead of September's big release. In fact, we highly recommend downloading it because it will give you an idea about whether or not you want to pre-order or buy The Phantom Pain. The gameplay is going to be very similar.
Metal Gear Solid 5: The Phantom Pain Deals
If you're thinking about pre-ordering Metal Gear 5: The Phantom Pain ahead of its September 1st release date, know that you can still drop the price tag.
If you're a part of Best Buy's Gamers Club Unlocked program, you'll be able to knock 20% off the price of the game. For more on that program, take a look at our guide.
Best Buy is also offering $10 in reward certificates to those in the My Best Buy program that pre-order the game ahead of its release. We should see more pre-order details and perhaps some bonuses and bundles emerge in and around E3. Nothing is confirmed though.
What's Next?
Once E3 2015 comes and goes, we'll probably have a better idea about what to expect from Metal Gear Solid 5: The Phantom Pain for PS4, PS3, Xbox One, and Xbox 360. We probably won't, however, have a clear view about what the future will hold for the Metal Gear franchise.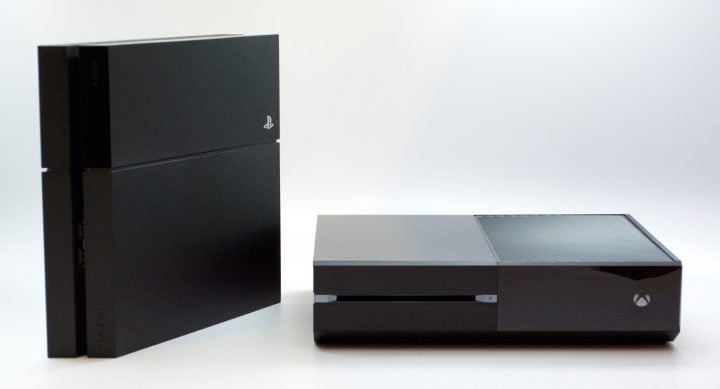 In late May, Konami sent out a rambling PR statement that addressed the situations with both Metal Gear Solid and Silent Hills. The company told Kotaku that it's still committed to both franchises though the company did not say what it had planned for the future:
We would also like to take this opportunity to state that the METAL GEAR and SILENT HILL series, both beloved by countless fans around the globe, are also extremely important to KONAMI. We have nurtured them with care over many years since their inception, and will continue to produce products for both franchises, but we are not currently at a stage where we can announce the path these future titles will take.
It's worth noting that the company also maintains that Kojima and his team are still hard at work preparing the game for its release later this year.
Kojima or not, Konami is reportedly looking for people to make the next Metal Gear game, a game that could come to consoles. Early production has already begun though it's still not clear what's in production. What's clear though is that we probably won't see anything announced alongside The Phantom Pain at E3.