Metro PCS, Virgin Mobile, and U.S. Cellular Will Get HTC One V
At Mobile World Congress in Barcelona, HTC announced its new One lineup of smartphones. While the HTC One X and One S received a lot of attention, there's also the One V. The One V looks just like the HTC Legend from 2010, and is coming to more regional carriers.
According to Phone Scoop, HTC has confirmed three US carriers that will be getting the HTC One V. Those three carriers are Metro PCS, Virgin Mobile, and U.S. Cellular. The HTC One lineup is scheduled to come out in April, so these carriers could see the One V in just a few months.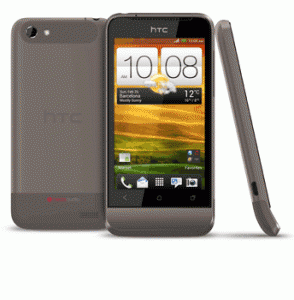 The HTC One V may be the lower-end of the One line, but that's not to say it's a bad phone. Sure, it has a smaller 3.7-inch screen, but it still has the new Snapdragon S4 dual-core 1.5 GHz CPU inside, the same as the US version of the One X.
The camera is 5MP compared to the 8MP of the One X and S, but it has the same chip behind it which means it should still be incredibly fast with an intelligent LED flash.
The One V runs Ice Cream Sandwich with physical buttons, so the basic functionality should remain the same.
The aluminum unibody One V likely won't be enough to convince anybody to switch to Metro PCS, Virgin Mobile, or U.S. Cellular, but it will be a great option for those who use those carriers.
It could arguably be the best phone on each carrier when it arrives, especially if real-world tests show it to be just a smaller One X with less megapixels in the camera, smaller screen, and a smaller battery.