MetroPCS Announces $55 Unlimited Plan And $149 LG Motion 4G
MetroPCS wants to leverage its 4G LTE network to bring in more customers with an enticing new unlimited plan and a relatively inexpensive 4G LTE Android phone.
The carrier's new unlimited plan costs $55 a month with no annual contracts. The plan gives users truly unlimited voice minutes, text messages, and data. That means no caps on data where users have to pay extra, and no caps where the carrier starts to slow down speeds. With the new plan, users can do anything they want with their smartphone (except use tethering) for $55 each month for as long as they remain with the carrier.
The new unlimited plan even works for families. Each additional smartphone costs an extra $50 per month. The carrier will give users a $50 mail-in rebate for the second line, essentially making the first month free (or knocking $50 off the phone price, depending on how you look at it).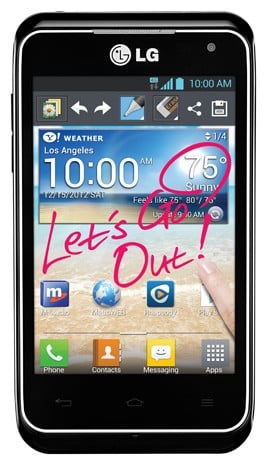 The mobile hotspot feature for any phone included in the plan costs extra, but MetroPCS doesn't list the price anywhere on its website.
To go along with the plan, MetroPCS announced the new LG Motion 4G. The Motion 4G is a $149 smartphone with 4G LTE, making it one of the least expensive smartphones without a contract, and one of the few pre-paid phones with 4G LTE. The LG Motion 4G has a 1.2GHz dual-core processor, a 3.5-inch screen, a 5MP camera that can shoot 1080p video, and it uses Android 4.0. It's not Jelly Bean, but it's better than most other phones which still run Android 2.3 Gingerbread.
The LG Motion 4G isn't exactly a powerhouse, and it's relatively small compared to other Android phones, but it sounds like a decent phone. The specs certainly seem powerful for the low price point. It's not much compared to the Samsung Galaxy S III which will arrive on MetroPCS in the near future, but it's likely a lot less costly.