MetroPCS to Deploy Network-Wide VoLTE in Next Half Year
MatroPCS became one of the first carriers to deliver voice over 4G LTE data networks when it began testing the VoLTE technology in the Dallas market. The carriers says that it will take an additional 4 to 6 months to roll out VoLTE service in all 14 of its LTE markets.
VoLTE delivers voice calls over LTE data networks similar to how VoIP services work. Traditionally, with CDMA-based providers like MetroPCS, Verizon Wireless, and Sprint, voice calls is handled through CDMA technology and data is routed through LTE to give customers the ability to have simultaneous voice and data capabilities. However, the drawback is that both CDMA and LTE radios have to be fired up at the same time, resulting in diminished battery life. With VoLTE, the CDMA radio wouldn't be needed and both voice and data can be routed over the 4G LTE data connection.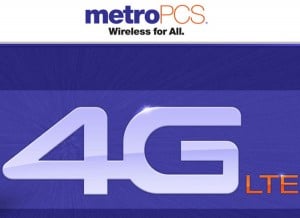 This of course will free up CDMA spectrum that MetroPCS owns and the carrier will refarm the freed spectrum for LTE services to accommodate more traffic.
According to MetroPCS chief Roger Linquist, there are still "a number of changes that need to be made in base station optimization in Dallas." While the transition to VoLTE will take some time, Linquist says that his customers in Dallas who are using the technology are reporting improved call quality over CDMA. In the U.S., Verizon customers who have used CDMA technology already say that CDMA calls sound better and more natural than calls routed over GSM networks. It'd be interesting to see what kinds of improvements LTE will deliver for voice.

As an Amazon Associate I earn from qualifying purchases.