Michael Connick Tweets The Kohjinsha SH6
Looks like Michael Connick now has a blog to communicate his thoughts about mobile devices. He used to do so only via Twitter. He had some great Tweets on the Nokia N800 and now is doing the same with the Kohjinsha SH6. He's put up a couple of videos about the device here and here. One shows the device running multiple Office 2007 apps and the other shows the device as a media player. I'm subscribed.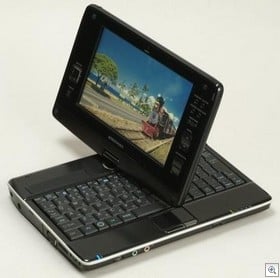 UPDATE: Michael has posted a likes/dislikes post about the Kohjinsha SH6.

As an Amazon Associate I earn from qualifying purchases.