Microsoft: 2-Week Learning Curve for Windows 8
Windows 8, with its touch-centric and re-designed UI, may not be as intuitive as Microsoft would like upgraders to believe as the software giant has confessed that getting used to the new user experience would take at most two weeks to learn.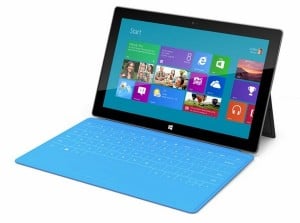 Windows 8 is a radical upgrade from Windows 7 on the desktop space and represents Microsoft's efforts to not only bring touchscreen support to the platform to compete against Android and iPad tablets, but also represents Microsoft's efforts in design consistency as it ports the famed Metro UI from its mobile Windows Phone platform to the desktop in the form of Live Tiles. Though the tiles make it easy for users to jump in and see live updates and notifications and launch apps, I've seen a lot of experienced users of Windows 7 or earlier platforms struggle with Windows 8 as Microsoft's latest desktop OS introduces new gestures and controls for switching between apps, launching apps, closing apps, and changing settings. Gone is the Start menu and the traditional desktop has taken a backseat to the new Live Tiles UI.
Microsoft's Julie Larson-Green says that it takes users anywhere between two days to two weeks, according to a post on BGR, though a report suggests that it could take as long as six weeks for users to completely adopt the new paradigms introduced in Windows 8.
This revelation may not bode well for Microsoft as the company has an uphill battle with more consumer-centric OSes–like iOS and Android–taking off quickly. In the past, Apple has boasted that even a child could use the iPad and iPod Touch within minutes of being given the device, noting the simplicity of iOS despite its power.
Most recently, a viral video was released showing a drunken woman attempting to use Windows 8, an experiment that did not result in anything positive.
However, even without intoxicating substances, I've seen frustrated users try out Windows 8 laptops for the first time in big box retail stores and leave not wanting to use the OS.
Microsoft will definitely need to do a better job of educating users about gesture commands and how to use the software given that there is a learning curve. Its latest Surface RT ads are catchy and attempt at being trendy, but does not give us any substantive information about the tablet, the platform, or the UI. Windows RT, which the Surface RT runs on, is a scaled down edition of Windows 8 that does not support legacy apps.

As an Amazon Associate I earn from qualifying purchases.