Microsoft and Samsung Sign Patent Deal, MFST Gets Royalty on All Samsung Android Devices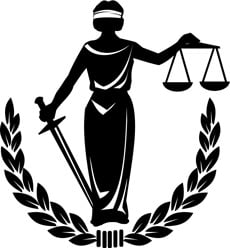 While we're watching news on the Amazon Kindle Fire unfold, there's other tech news out there as well. Turns out that Microsoft and Samsung have signed a huge patent deal, that essentially give Microsoft a royalty on every Android device Samsung sells. Microsoft already has a similar deal with HTC.
The licensing deal gives Samsung access to Microsoft's patent portfolio, which I guess will come in handy in the ongoing patent wars that seem to be everyone's favorite way of competing with each other these days.
Press Release follows:
REDMOND, Wash — Sept. 28, 2011 — Microsoft announced today that it has signed a definitive agreement with Samsung Electronics Co. Ltd., to cross-license the patent portfolios of both companies, providing broad coverage for each company's products. Under the terms of the agreement, Microsoft will receive royalties for Samsung's mobile phones and tablets running the Android mobile platform. In addition, the companies agreed to cooperate in the development and marketing of Windows Phone.
"Microsoft and Samsung see the opportunity for dramatic growth in Windows Phone and we're investing to make that a reality," said Andy Lees, president, Windows Phone Division, Microsoft. "Microsoft believes in a model where all our partners can grow and profit based on our platform."
"Through the cross-licensing of our respective patent portfolios, Samsung and Microsoft can continue to bring the latest innovations to the mobile industry," said Dr. Won-Pyo Hong, executive vice president of global product strategy at Samsung's mobile communication division. "We are pleased to build upon our long history of working together to open a new chapter of collaboration beginning with our Windows Phone "Mango" launch this fall."
Founded in 1975, Microsoft (Nasdaq "MSFT") is the worldwide leader in software, services and solutions that help people and businesses realize their full potential.
Note to editors: For more information, news and perspectives from Microsoft, please visit the Microsoft News Center at https://www.microsoft.com/news. Web links, telephone numbers and titles were correct at time of publication, but may have changed. For additional assistance, journalists and analysts may contact Microsoft's Rapid Response Team or other appropriate contacts listed at https://www.microsoft.com/news/contactpr.mspx

As an Amazon Associate I earn from qualifying purchases.