Microsoft Apologizes For Windows Phone 7 Update Issues
It's no secret that Microsoft's update process for its new Windows Phone 7 operating system has been pretty bungled. The company's first update rendered some devices useless and now the big one, the heralded and oft delayed 'NoDo' update, is now going to be coming to users beyond the promised 'late March' release date.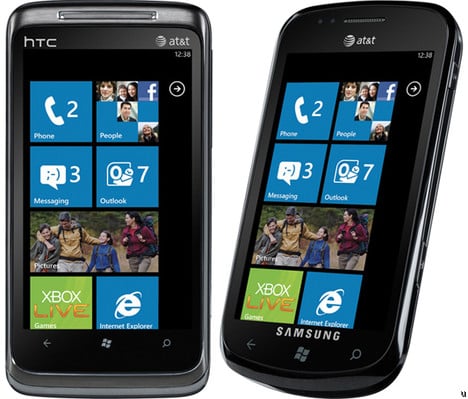 For their part, Redmond isn't staying silent on the matter though. In fact, the company's Joe Belfiore has taken to the developer site and issued an apology to Windows Phone 7 owners who were not happy to learn about the slow roll out last week.
Here is what he had to say, via All Things Digital:
First, I was wrong when I said "most people have received the February update." There are many of you who have yet to receive it, and I don't blame you for speaking up and pointing out my mistake. Second,  I referred to our updates as "complete" because I was thinking of the internal process where we pass completed software to another group who delivers them – but of course no update is complete until you all have it.  Plus, at the time I did the interview we had started the NoDo ("march update") delivery process and I knew "it was going well" from our perspective:  people were officially getting it, the success rate of its deployment on real-world phones was looking good, and we were happy that the process had STARTED well.  Still—these are NOT the same as all of you getting it and I'm sorry that I came across as insensitive to that fact.
And for those curious about when the update might roll out:
We know the table would benefit greatly from more detail, and we are hoping to add more to it by working with the Operators who own the "testing" phase to get more clarity.  If your phone is shown in "scheduling", it'll be worth checking the table next week.
The only positive we can think of is that Microsoft has learned a bunch of lessons from this debacle, lessons that should come in handy once it's time for another big update to roll out to Windows Phone 7 users.