Microsoft Backtracks on NFC Statement
Following statement by a Microsoft UL product manager stating that NFC support was indeed present on Windows Phone software, but required hardware partners to unlock and utilize the feature, Microsoft is now saying that the feature is not yet available now but is coming.
"Microsoft would like to correct a previous statement it made around Near Field Communications," the company said. "While NFC is not currently supported on Windows Phone 7.5, it is coming. We expect NFC-enabled Windows Phone devices to ship within the next year."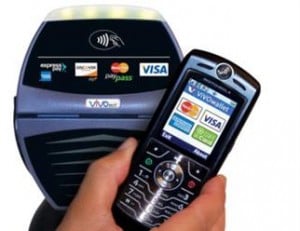 The company told WinRumors that NFC support will be coming to Windows Phone models in the new year.
NFC support is only beginning to get started. Nokia has been championing the technology for a while now, and the smartphone-maker's latest NFC efforts lend way to easy pairing with capable devices. Google has given NFC support on its platform and enabled the feature on its latest Galaxy Nexus smartphone, which will give the device the ability to share information with a nearby phone and also make payments at physical retail stores when associated with a credit card.
When enabled, it's unclear if Microsoft will have a competing mobile digital wallet initiative to compete against Google's or if it will be used to transfer and share data and information.

As an Amazon Associate I earn from qualifying purchases.