Microsoft Begins Recruiting Talent for Windows Blue, Windows Phone Blue Update
Microsoft is expected to roll out its update to the Windows 8 and Windows Phone 8 operating system known as Windows Blue and Windows Phone Blue. Though little information is known about the new Blue services, ZDNet's Mary Jo Foley says that the update will bring a new user experience and "not just under-the-covers interface tweaks." And now it seems that Microsoft has begun the process of looking for new talent to help develop Windows Blue and Windows Phone Blue.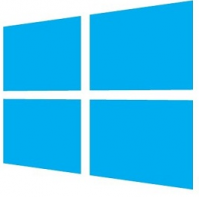 According to Foley, the Redmond, Washington software giant and maker of Windows has posted a new job listing as of February 15th for someone to 'help build and improve upon these aspects of the [Windows 8] OS.'
We're looking for an excellent, experienced SDET to join the Core Experience team in Windows Sustained Engineering (WinSE). The Core Experience features are the centerpiece of the new Windows UI, representing most of what customers touch and see in the OS, including: the start screen; application lifecycle; windowing; and personalization. Windows Blue promises to build and improve upon these aspects of the OS, enhancing ease of use and the overall user experience on devices and PCs worldwide."
It's unclear how much of the Metro UI start screen will change as a result of the Blue update. Likely, Blue may be a major service pack upgrade rather than a whole new version of Windows like Windows 9.
Moreover, the Blue update will be targeted at Windows 8, Windows Server, Windows Phone 8, and major services like Hotmail and Skydrive. It is anticipated that Blue will begin rolling out at about the same time for those platforms around late summer 2013.
The late summer timing would mesh well with the release of major releases for Windows Phone. Microsoft introduced Windows Phone 7 in fall and Windows Phone 8 was introduced around the fall time as well.
Though Microsoft has not commented on any of the Blue rumors, Foley says, "On the Windows and Windows Phone fronts, Blue is expected to include new features and even new programming interfaces designed to bring the different flavors of Windows closer together, from an app model/development model perspective. That said, it's not just Windows internals that will be updated with Blue. As the job posting above verifies, user interface and experience updates will be part of Blue, too."