Microsoft Begins Trialing HomeOS for Connected Home Appliances
A few years ago, Microsoft had laid out preliminary details of what a connected home and home automation would look like, and now the company has released a new white paper stating that it has already begun trialing its new proprietary HomeOS in a dozen homes. HomeOS was created initially out of a vision made by then CEO Bill Gates about a decade ago, and since then there has been renewed interest in the concept of wirelessly and remotely controlling one's appliances thanks to advancements made in fast mobile broadband, powerful apps and smartphones, and the adoption of ubiquitous connectivity through mobile broadband that has brought jargons like 3G and 4G to the mainstream.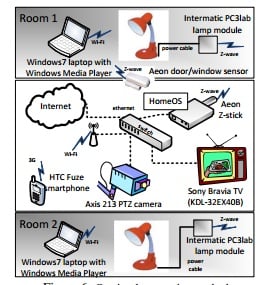 In recent times, appliance-makers LG and Samsung had begun to add connectivity and apps to their appliances and even Microsoft's rival Google had detailed its plans for its [email protected] concept.
Microsoft's plans for home automation centers around the HomeOS, which is based on the .Net Framework 4.0 and C#, but the company never revealed if the OS will be based on or derived from the Windows operating system, according to Mary Jo Foley of CNet. The proprietary operating system would allow users to control an array of home items connected to the Internet, including lights, power, appliances, routers, PCs, and more. These connected devices would appear as peripherals connected to Home OS, much in the same way how Windows recognizes USB printers, mouse, scanners, cameras, and printers.
Additionally, there will be a HomeStore where users can download additional drivers and apps, similar to how app stores on smartphones work.
The project is being run now by Microsoft Research, and it's still unclear if and when Microsoft intends on commercializing HomeOS.

As an Amazon Associate I earn from qualifying purchases.