Microsoft Brings Achievements to Android Users with Wordament
Microsoft's own Wordament puzzle game is now available to Android device owners, and it comes complete with Xbox LIVE Achievements.
Wordament for Android debuted early this morning for free to all users of Google's Android operating system. Like its Windows Phone counterparts Wordament users simply race against a clock to spell as many words with on-screen letters as possible.
Although the game play mechanics aren't entirely new to users, Words with Friends has been available on Android for users, it does mark the first time Microsoft has allowed Android users to earn Xbox LIVE achievements. With that said, this isn't the first time Microsoft has offered achievements to users on other mobile platforms. Wordament has been available on Apple's iOS for some time. It also allows users to earn Xbox LIVE achievements.
Microsoft allowing Android and iOS users to earn Xbox LIVE achievements in any form seems to fly in the face of Microsoft's consumer strategy for Windows Phone. When the company first showed off the Windows Phone platform, it tried to capture the attention of gamers by creating an Xbox LIVE mobile platform built specifically for its own mobile users. Wordament isn't even the only Xbox game to arrive on other platforms. iPhone users can also download a mobile version of the Kinectimals game that first made its way the Xbox 360 and devices running Windows Phone 7.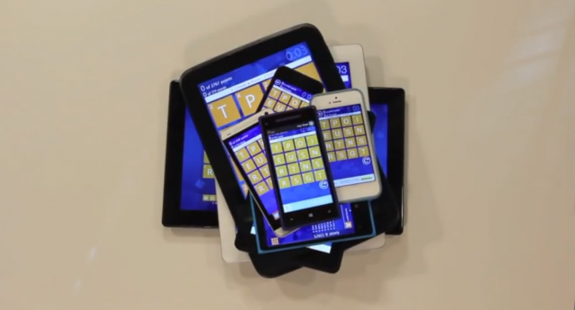 While the practice leaves Windows Phone out in the cold, the new Android app will likely come as good news to fans of the game. As it's now cross-platform, Wordament should see an up-tick in users playing against each other regardless of which device they own.
Microsoft has also took the opportunity to update the game for its own platform. Starting today, Windows Phone users can download an update that enables log-ins using Facebook, Norweigian and Turkish language levels and up scales the game for Windows Phone devices with larger screens. While the game has been available to Windows Phone users for some time, previous versions weren't compatible with the new high-end displays of most Windows Phone 8 devices.

As an Amazon Associate I earn from qualifying purchases.