Microsoft BUILD 2013: What To Expect
When Microsoft first announced that it would scrap its MIX internet develop conference and hardware focused WINHEC conference to create BUILD, the stakes couldn't have been lower. Having grown accustomed to the unceremonious nature of Microsoft press events and conferences, users of the company's products could barely understand why the company would create a new conference, mashing up more of things they didn't care about.
Then at the first BUILD conference held in Anaheim, California the company dropped the bombshell that was Windows 8, announcing to the world that it would no longer sit idly by and watch other companies eat away at its core businesses without a fight. At that event, the company unveiled its first Developer Preview for Windows 8 and handed out free Samsung tablets to attendees.
Just after the widespread availability of Windows 8, the company held its second Microsoft BUILD conference, this time showing off the new ways developers could harness Windows Phone and Windows 8 to create similar experiences with the same code. At the conference Microsoft's message was clear, they wanted to tell developers and the Microsoft enthusiast community why developing for their products was easier than other platforms, a message that it would continue to push as it tried to shore up it's application stores for both platforms.
Since the company began holding BUILD, it's moved to quiet its PR message. Instead of spending years talking about new products that users may or may not ever see, the company now seems to be perfectly content with keeping users and developers in the dark about what could be coming down the pike. All told, it's a more Apple like approach and in that vein BUILD is now one of the few times a year when Microsoft is encouraged — no required to put on a spectacle like Apple's WWDC and Google I/O.
With those expectations and the relatively young nature of Windows 8 as a backdrop, users could expect a slew of announcements from the company over the entire range of its products.
Windows 8.1 for all
Microsoft has already announced that it will provide users with a preview of the Windows 8.1 update that it expects to ship this fall. As per the past two BUILD conferences, Microsoft will make that preview available to all attendees as well as those at home who are interested. In that build, Microsoft will return some form of the Start Menu back to users and add a new layer of customization to the stark, drab motif that's dogged Windows 8 so far.
Read: Windows 8.1 to Bring Fingerprint Reader Support, Best Apple
Windows Phone
While Google might not have chosen to talk more about its next version of Android at its event, Apple did and Microsoft will need to as well. If it doesn't, the company faces the same criticism that's dogged its mobile phone operating system for years now: that the company moves too slow and simply can't compete in a market with two incumbent operating systems.
If the company does discuss future versions of Windows Phone I'd expect it to be along the lines of how much more closely the company is moving to make Windows Phone and Windows closer. From a developer perspective that could mean even less coding changes than they have to make today to get apps working on both platforms. As Microsoft is aggressively moving to sync features across Windows 8 devices using its SkyDrive service, expect to hear more about how SkyDrive makes Windows Phone unique. Windows 8.1's version of Internet Explorer already has a setting that allows it to send website URLs to Windows Phone devices.
Read: Does Windows Blue = Windows + Windows Phone in One Software? 
Xbox for All
While the coming out party for the Xbox One this past May was hugely successful, the company's efforts at this year's Electronic Entertainment Expo utterly destroyed most of the goodwill customers had for the console due to its requirement that the console be connected to the internet at least once every day. Especially since the requirement is being put in place so that it can silently check to make sure users still own their games. Coming so soon after that debacle, Microsoft will have to assure developers that they aren't throwing good money after bad by investing in games for their console.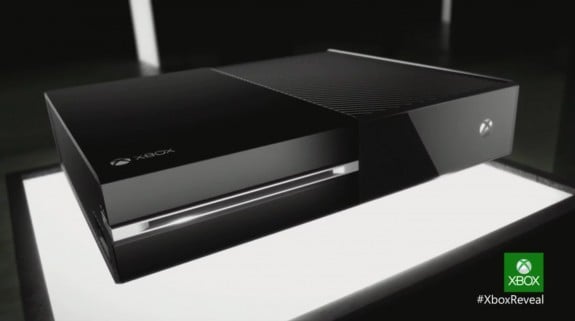 Read: Xbox One – Microsoft's New Xbox Experience
As this is the first new generation of the Xbox console to be developed under what some call Microsoft's "Windows Anywhere" approach to computing, expect to hear even more about how the Xbox One builds on the foundation of Windows. We'd bet those streaming the event at home will also be in for a few tales of how making games for Xbox One means they can create titles for Microsoft's Xbox on Windows platform as easily as well.
Surface
With the transition from being a software company to creating software, services and devices, Microsoft will need to continue to showcase its hardware chops and deliver more hardware, specifically tablets. This year's BUILD kicks off just a week after the one-year anniversary of the Surface line of tablets. While not set it stone, between the packaged deals it's offering consumers and the completely theft-like pricing that it's offering educational institutions, Microsoft has to be gearing up for an announcement about its next generation hardware.  Rumors had pegged that the company is planning on announcing a 7-inch Surface tablet device.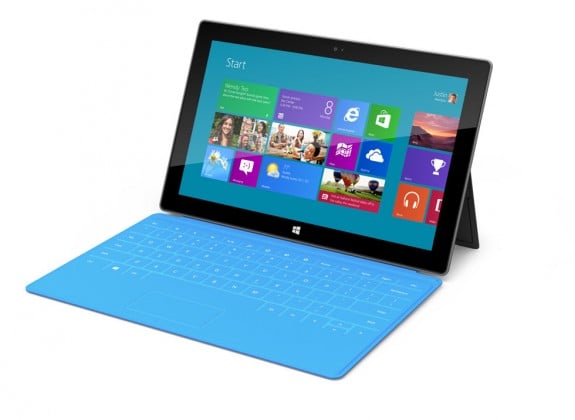 Read: Microsoft Prepping Surface Tablet with 7.5″ Inch Display
What is nearly cast in stone is the absolute afterthought that Windows RT is currently in the marketplace. Microsoft will have to explain to developers and consumers alike about why they should give a care about Windows RT, an operating system that comes with great battery gains at the price of backwards compatibility.
Microsoft will kick off its BUILD keynote on June 26th at 9:00am Pacific Standard Time. GottaBeMobile will be in the audience and online, bringing users all the day's top announcements.

As an Amazon Associate I earn from qualifying purchases.