Microsoft Build Registration Starts Amid Windows Blue Rumors
Today Microsoft opened registration for its annual Build conference in San Francisco, where it will likely officially debut Windows 8.1 (code-named Windows Blue).
The conference will start on June 26 and end on June 28 in the Moscone Center in San Francisco. The conference's website doesn't give many details as to what Microsoft will show at the conference. It only lists a few hackathons as well as unspecified "sessions."
Last year at Build, Microsoft debuted Windows Phone 8 and showed off more of Windows 8. This year the company will likely officially announce Windows 8.1, which ZDNet claims is the new name of Windows Blue. The new OS is an update to Windows 8 that improves upon the current platform, but doesn't change it too much.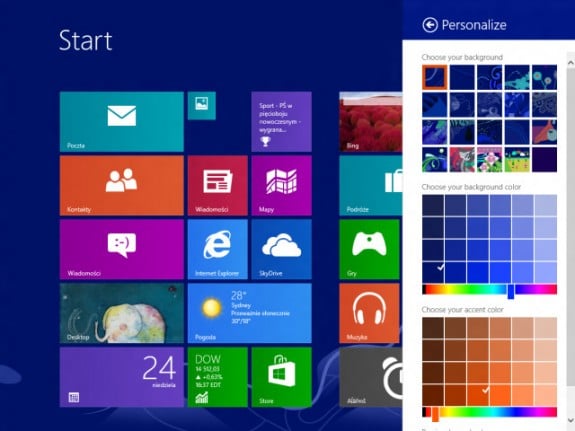 The Verge recently posted photos and video of a leaked copy of the upcoming Windows 8.1, detailing the changes to the OS. The leaked OS included a few Windows Phone 8 influences, such as the ability to resize tiles on the Start screen and deeper SkyDrive integration.
The ability to resize Live Tiles on the Start screen will make it easier to fit more small tiles on the screen at once, or to get previews from more tiles on the screen.
The leak also included a version of Internet Explorer 11, which will add features like tab syncing. Presumably the feature will let users sync tabs between Windows 8 and Windows Phone 8 device.
Possibly the biggest change for many users in Windows 8.1 are the new Snap View options. Users will likely gain the ability to split the screen in half between two apps, which should make it easier to work with two apps at once.
The OS may also let users put more than two apps on screen at once with Snap Views. The feature will help users with large displays who may want a browser, Twitter and an RSS reader on their screen at the same time, or any other combination of up to four apps.
Windows 8.1 will likely come out later this year, though Microsoft may release a public preview of the new OS during the Build conference.