Budget Smartphone Market Offers Opportunity for Windows Phone
While high-end smartphones still hover around $199 to $299, there is a growing market for less expensive smartphones. Nearly 50% of phones in use today aren't smartphones, offering a huge opportunity for a market leader in the budget space.
According to Intel Free Press, this market is increasingly important as manufacturers try to broaden the overall smartphone market.
John Jackson, vice president of research at CCS Insights, says that "smartphones moving down the value chain." is an important theme. Manufacturers are trying to bring smartphones down to the sub-$100 price range. That race can result in smartphones with fewer features, but are more affordable to people in emerging markets.
Less expensive smartphones have been a running theme for the past few years, but the idea is now moving forward more quickly. Microsoft's latest "refresh" of Windows Phone lowered the hardware limitations on the platform and made the Nokia Lumia 610 possible.
The Lumia 610 is the perfect example of how Microsoft plans to target those smaller markets where people can't afford expensive smartphones.
Even in major markets like the U.S., Microsoft can help the effort to make smartphones more affordable. The Nokia Lumia 900 is a sub-$100 flagship phone, one that can bring in new smartphone users easily. With more phones like the Lumia 900 Microsoft could build a foothold for itself in the lower end of the "value chain."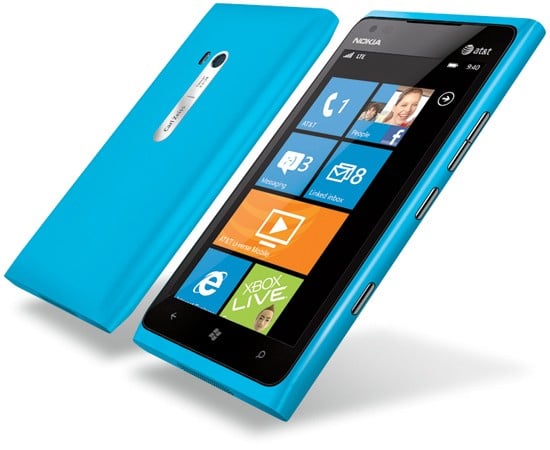 Windows Phone is arguably the best smartphone platform for first-time users. It's the least complicated system, and has a lot of built-in features that would be apps on other platforms. It lacks the third-party apps, but most of the basic ones like Twitter and Facebook are present.
The market isn't easy going for Microsoft, however. There are also inexpensive Android phones like the $79.99 LG Lucid on Verizon which is the least expensive 4G LTE phone on any carrier.
It's also impossible to ignore the presence of the iPhone. A free-on-contract iPhone 3GS or $99 iPhone 4 next to a Lumia 900 or LG Lucid is tempting based on the brand alone. Apple markets itself as an aspirational brand, and what's better than an aspirational product that everybody can afford?