Microsoft Could Launch Surface Windows Phone 8 Device
Shortly after Microsoft announced the Surface tablet rumors began swirling that it might make phones as well, which Microsoft denied. Now the rumor surfaces again with more details.
According to BGR Microsoft could make its own Windows Phone 8 smartphone sometime in the near future to help build more interest for the platform. The device won't make it to the first round of Windows Phone 8 devices, but could be ready for the second wave of phones which will likely come sometime next year.
The Microsoft phone will be a high-end phone to compete with the Apple iPhone 5 and Samsung Galaxy S III as well as Windows Phones like the Windows Phone 8X and Lumia 920. We don't know what specs the Microsoft phone will have, but given the limitations of Windows Phone 8 it will probably have a dual-core Snapdragon S4 and a 720p or 1280×768 display like the 8X and Lumia 920, respectively.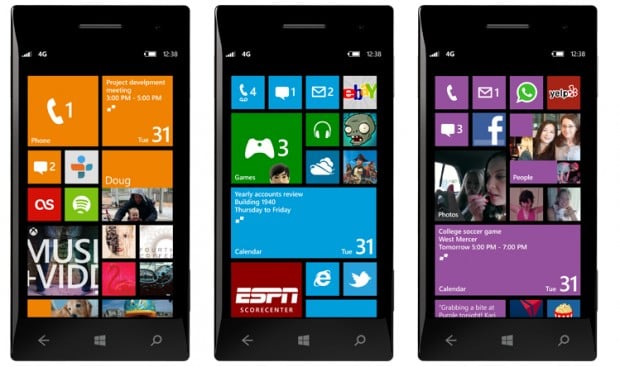 Microsoft's Windows Phone will likely carry the Surface name according to a China Times report. It looks like Microsoft is taking the term that used to mean "giant touch-enabled screens" and turning it into a  term that stands for Microsoft made and built devices.
The Surface phone will likely come to market in sometime in the first half of 2013, if it does exist.
We question the logic behind Microsoft competing with its OEMs, but Google does it all the time with the Nexus series and we still see about one or two new Android phones every few days. Microsoft's platform doesn't have as many phones, but maybe a Surface phone is enough to draw more people to the platform, maybe.

As an Amazon Associate I earn from qualifying purchases.