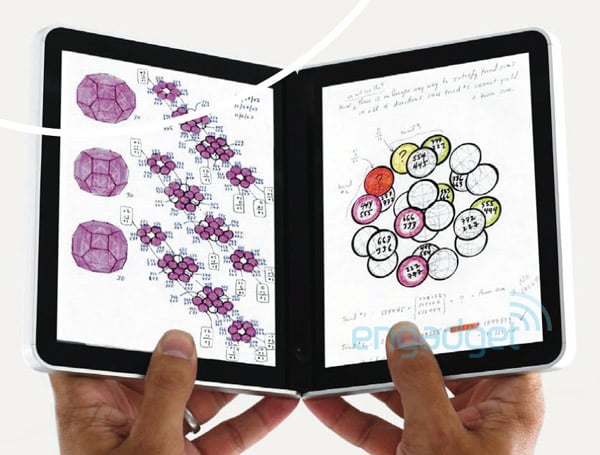 Engadget is running with some news on Microsoft Courier. Here's the quote:
We're told Courier will function as a "digital journal," and it's designed to be seriously portable: it's under an inch thick, weighs a little over a pound, and isn't much bigger than a 5×7 photo when closed. That's a lot smaller than we expected — this new picture really puts it into perspective — and the internals apparently reflect that emphasis on mobility: rather than Windows 7, we're told the Courier is built on Tegra 2 and runs on the same OS as the Zune HD, Pink, and Windows Mobile 7 Series, which we're taking to mean Windows CE 6
Engadget is also saying that we're looking at a release in the 2nd half of this year. Fascinating stuff. This is proving to be an interesting Friday in the Tablet-sphere. I'm guessing the release of this info on the day Apple announces shipping for the iPad isn't an accident.