Microsoft December Patch Tuesday Includes Surface Firmware Updates
It's Microsoft Patch Tuesday and that means a round of security and non-security updates for Windows in all shapes and sizes. The updates include security updates for Office products as well. Microsoft releases patches on the second Tuesday of each month and today's updates also include firmware updates for the newly released Surface 2 Tablets. For Surface 2 owners this is the third major firmware update for that device since its release in October.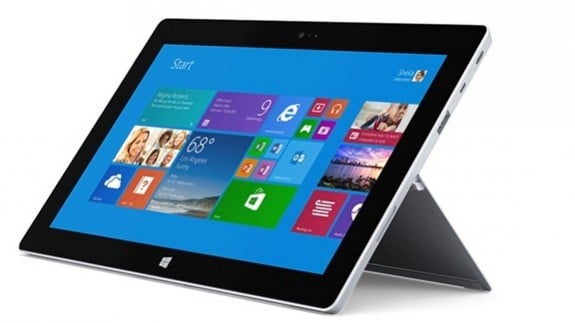 For the Surface 2 the firmware updates  include:
Screen dimming during CPU intensive operations resolved
Decreased charge time for batteries
Two-finger trackpad use optimized
Update to support additional external displays
Skype video quality improved
Resolved delay during restart when Bluetooth devices are connected
For the Surface Pro 2 the firmware updates include:
Improved system stability, including when minimizing full screen games
Updated Wi-Fi driver for improved wireless display and connectivity with wireless access points
Improved Surface Cover interaction including power-saving sleep functionality
Color fidelity improvements for all applications
Optimized two-finger trackpad use
Enhanced audio experience when connected to a Display Port 1.2 device
The original Surface RT update includes a fix for the Home Button driver to optimize available system memory, as well as an audio driver update for the Type Cover 2 to enhance trackpad sounds. The original Surface Pro did not receive a firmware update.
For a complete list of all of the December 10 security and non-security updates from Microsoft go here. As an FYI for Surface 2 owners there were 23 updates listed for that device.
If you have your device set for automatic updates they will automatically download and then be applied after a restart. If you'd like to download them ahead of time you can go swipe in from the right to bring up the Charms Menu, then choose Settings, Change PC Settings, Update and Recovery, and Check Now under Windows Update.