Microsoft Details GDR2 Update for Windows Phone 8 Devices
With its GDR2 update for Windows Phone 8, Microsoft will seek to bring its Data Sense feature to more wireless carriers and restore FM Radio functionality.
In a blog post that was also meant to bolster the announcement of Nokia's latest flagship, the Lumia 925, Michael Stroh of the Windows Phone Team has finally confirmed that Windows Phone 8 users can expect the GDR2 update to the operating system to be pushed sometime this summer.
According to Stroh, the new Windows Phone 8 GDR2 update will set about mostly attempting to improve the overall user experience of Windows Phone. New functionality that will be included in the update seems to be limited to support for Google's CalDav and CardDav syncing to address the Google services compatibility issue that cropped up since Microsoft first shipped Windows Phone 8 last year.
Read: After Google Removes Exchange ActiveSync Support, Microsoft Pledges support for IMAP.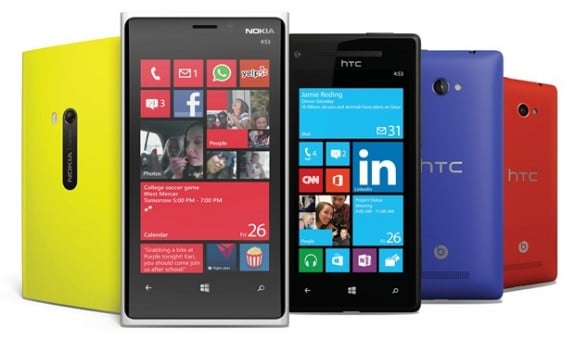 Windows Phone 8 GDR2 Update will also restore FM radio functionality to the Windows Phone operating system. Users who had previously purchased devices running Windows Phone 7 and Windows Phone 7.5 were shocked to discover that Microsoft had removed FM radio playback from the operating system.
As many of the Windows Phone devices in production have chipsets that support the feature, users who install the update will immediately be able to listen to their favorite local radio stations. It should be noted that all device may not have chipsets that have an FM radio tuner built in so results could vary. Nokia has already gone on record with The Verge, saying that every Lumia except the Lumia 620 has an FM radio.
The update will also introduce widespread support for the Data Sense feature Microsoft first announced last year. Currently, only Verizon's Windows Phone 8 users are able to get the latest statistics of how much data they are consuming by using the app. The company didn't announce if any new networks would also be adding support for the feature to accompany its widespread availability.
Lastly Windows Phone 8 GDR2 will also address some of the quality of life issues with Windows Phone 8's Xbox Music client including more accurate metadata, and the ability to pin music inside of Xbox Music.
All things considered, the GDR2 update for Windows Phone 8 isn't all that different from the GDR1 update that shipped to Windows Phone 8 users earlier this year. That update added support for text replies and the ability to send multiple users text messages.