Microsoft Details Office for Windows Phone 8 Features
Yesterday Microsoft announced the new Office 2013 for Windows 8 and Windows RT, and today the company offers some details on the new Office for Windows Phone 8 as well.
On the Office Next blog, Microsoft spent a lot of time going over the new Office 2013 features, but also touch briefly on the Windows Phone 8 app. The mobile version of Office 2013 will feature the same new logo as the desktop and tablet versions and has some similar features.
The result is an app that looks very similar to the current Office app for Windows Phone, which makes sense as both follow Microsoft's Metro design language. Like the full Office 2013, Office for WP8 will use the cloud to sync documents between devices. Users can save their documents to Microsoft's SkyDrive and edit them anywhere, on any device.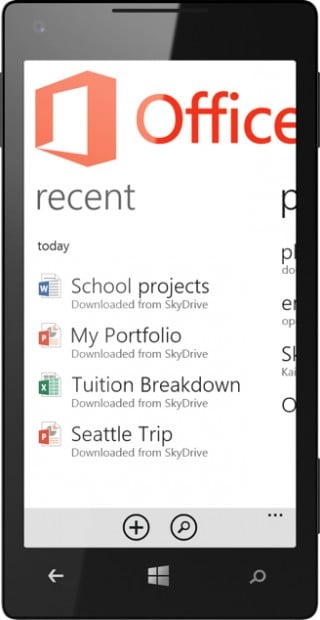 The new Office app will even remember what paragraph users were reading or editing when they left it on another device. It's incredibly useful for the new Reading mode which turns Word documents into something like an ebook. It's also useful for making edits to a document that's already complete. Users no longer have to just guess where they last left off.
Along with Office for Windows Phone 8, Microsoft is revamping the Office web apps for smartphone use. The new web apps have a more "touch-friendly" design that will work on "a broader set of devices, browsers and sites." We don't know if this means the web apps will work on iOS and Android, but we hope so as the full-fledged Office for iPad app, which has been rumored for quite some time now, is still without a release date.

As an Amazon Associate I earn from qualifying purchases.