Microsoft Details Xbox One Update, Teases E3 2015
Owners of Microsoft's Xbox One entertainment console aren't getting as many features as they're used to in this week's Xbox One update, but that doesn't meant that there aren't some crucial fixes included. Microsoft is even teasing some announcements it has planned at E3 2015.
Microsoft announced the latest Xbox One software update in a post on its Xbox Wire news blog early this morning, just as it was wrapping up a week of news that included a new broadcast television adapter for the Xbox One. This June Xbox One update doesn't come stuffed with features. In fact, compared to the software updates that Microsoft has released almost every month since think Xbox One arrived back in 2013, it's rather anemic.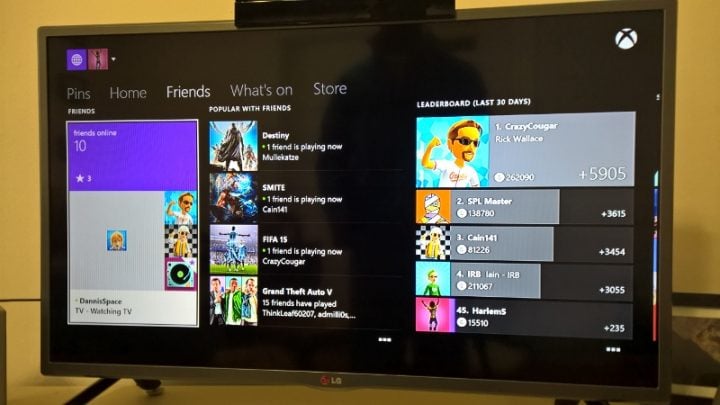 Read: 8 Games We Hope to See for the Xbox One at E3 2015
The Xbox One Digital TV Tuner continues to get some attention in this update. Microsoft is expanding its self-made accessory into new countries where it previously wasn't compatible. Austria, Belgium, Denmark, Finland, Ireland, Netherlands, Norway, Poland, Portugal, Sweden and Switzerland are all getting compatibility with this Xbox One update.
The Xbox One Digital TV Tuner allows users to watch broadcast channels directly on their Xbox One without a cable subscription or converter box of some kind. Users can also stream broadcast television to their Xbox SmartGlass app directly from the console. The feature only became available in the United States roughly a month ago when Microsoft partnered with Hauppauge for a branded TV tuner.
In a recent update Microsoft added a Wireless Display add-on to the many apps available to users directly through the Xbox Store. The app allows users to turn whatever display the Xbox One is plugged into as an external monitor if they're running Windows 8.1, Windows Phone 8.1 or Windows 10. The Wireless Display app doesn't just work with Microsoft's own operating systems, but also Google's Android operating system and any piece of hardware that supports Miracast technology. Microsoft says it's still working on the app; this new Xbox One update contains another new version with fixes and changes, though Microsoft doesn't list what those exactly are in its post on the subject.
As for why this week's Xbox One update is so lean, Microsoft says ' its working on things we'll see at the upcoming E3 2015 trade show. "We've got some exciting things to share with you there," Microsoft's Larry Hyrb says in the post. He provides no other hints besides that, but it's possible Microsoft might be talking about the software upgrade that's its confirmed is coming to the Xbox One at some point in the near future.
At a dedicated Windows 10 event Microsoft revealed that the Xbox One would get a software update based on Windows 10. So far, we only know that developers will be able to create apps and games that run on the Xbox One and Windows PCs with a coming software update. We also know that Microsoft plans to unleash a major update to the Xbox One's Direct X platform, improving game performance in a big way.
Read: More Xbox On Windows 10 Gaming Details Incoming
Microsoft is also adding features to the Xbox companion on Windows 10 with this update. Game Hubs, Game DVR shortcut customization, Friend updates and the foundation for Xbox One game streaming are all things that Microsoft included in the latest Xbox on Windows 10 app update.
Only members of the Xbox One Preview Program are getting this week's Xbox One update for now. This new update and the two major changes it contains will go out to every single Xbox One owner over Xbox Live sometime during the month of June, if Microsoft stays true to form.

This article may contain affiliate links. Click here for more details.