Microsoft Dispels Windows Phone 8 HTC Titan III Rumors
Following a surprise appearance on the Xbox Rewards customer survey, many were hopeful that HTC had yet another Windows Phone 8 flagship that has yet to be announced, but Microsoft had reached out to us to inform us that the appearance of the Titan III on that survey was in fact a mistake.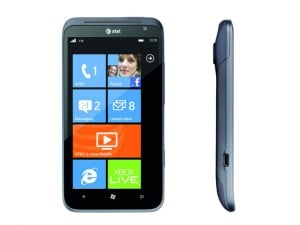 Prior to Microsoft's and HTC's announcement of the latter company's Windows Phone 8 smartphone hardware, there were three HTC-made Windows Phone 8 devices that were rumored for the roadmap. However, when it came time for the announcement, HTC announced two smartphones, the flagship HTC 8X, which we had reviewed, and the HTC 8S, which will not be coming to the U.S.
The third device was speculated to have a large display following the lineage of HTC's Titan lineup in the U.S. under wireless partner AT&T, and the moniker Titan III on the Xbox Microsoft survey gave hope to those who would like to see a Windows Phone smartphone with an even larger phablet-like display.
However, according to Microsoft, the listing was described as a "typo" that "has since been fixed."
Still, Microsoft's statement to correct the typo may still not rule out that HTC was in fact working on a Titan III nor the fact that the device will not debut. The appearance of the device's name on the survey may have been a typo, but the Titan III can still be roaming around like Big Foot and at this point it's up to HTC to decide if and when it would launch the device.