Microsoft Extends Games with Gold Promotion to Xbox One
It wasn't too long ago that Microsoft announced that it would give subscribers of its Xbox LIVE Gold service two free games a month as part of the Games With Gold promotion. That promotion guaranteed users two free games a month if they had an Xbox LIVE Gold account and an Xbox 360. Thankfully, Microsoft has now confirmed that it plans to extend the offer to users with an Xbox One as well.
Larry Hyrb, Microsoft's Programming Director for Xbox LIVE, announced the change yesterday on Twitter. Unfortunately, Hyrb didn't go into details about the program addition, saying only that users should expect more details "in 2014."
While extending the program to more users is the obvious thing to do, especially since PlayStation Plus subscribers with a PS3 already enjoy this type of perk, offering next to no details about the program isn't likely to convince users who were planning to buy an Xbox One next week but forgo an Xbox LIVE Gold subscription.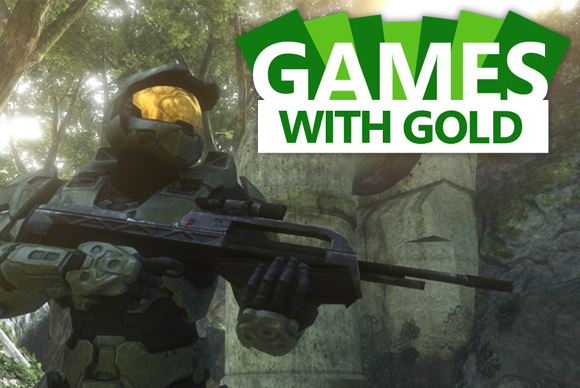 Still, extending the deal will help Microsoft position Xbox LIVE Gold as a service worthy of its $9.99 a month or $59.99 a year price tag. The company has taken tons of criticism for forcing users to subscribe to Xbox LIVE Gold to use entertainment applications like Netflix and Hulu Plus. An Xbox LIVE Gold subscription also entitles users to exclusive demos and a series of weekly deals on games and downloadable content.
Today, Xbox 360 users with Xbox LIVE Gold get two games a month with the first one arriving on the 1st day of each month, followed by a second one on the 16th day of each month. Since introducing the program in July, Microsoft has given away older retail titles like Halo 3 and smaller Xbox LIVE Arcade titles like A World of Keflings.
Read: Xbox 360 Users to Continue Getting Free Games
Originally, Microsoft only planned to offer Games With Gold until the launch of the Xbox One, however it announced that it would continue the promotion indefinitely this past October.
The Xbox One launches on November 22nd for $499. Unfortunately, pre-orders remain sold out. However,  Microsoft has confirmed that its retail partners will have extra consoles on hand for users who couldn't get a pre-order.

This article may contain affiliate links. Click here for more details.