Microsoft Fights Off Google Dominance With Android's Own Best Weapon
Microsoft is taking some inspiration from its own Windows operating system and even Google's Android to deliver a feature that's been requested since the company first revealed Windows Phone back in 2010. This past week Microsoft released Files, an app that will allow users of devices running its Windows Phone 8.1 update to manage their own files without first plugging into a computer, just like Android.
Windows Phone 8.1 users can download the Files app today from the Windows Store absolutely free. Being able to manage files on Windows Phone 8.1 was highly requested. Microsoft says Windows Phone owners can use Files to move music, movies and pictures in between their device's microSD card slot zed their devices internal storage. That's great since this finally plugs one of the big holes left when Microsoft finally added microSD card support to Windows Phone.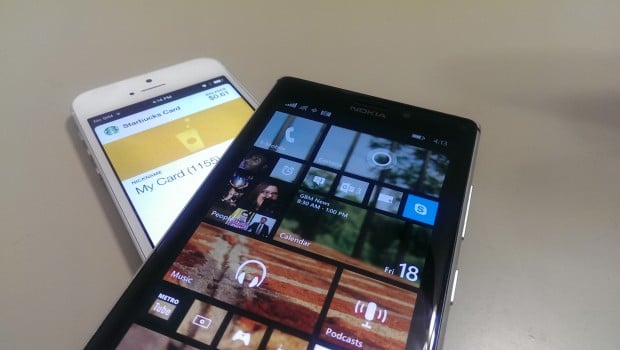 To be clear, the app should be very useful to just about anyone, whether they have a Windows Phone that supports external storage or not. The Windows Phone 8.1 update that Microsoft released to Windows Phone Developers in early April made folders visible directly to the user, including all the core folders that the built-in apps need to access. For example, users can download music, videos and documents directly from Internet Explorer and move them from the Downloads area to the apps they're intended to be in without having to plug their device into a desktop or laptop. Users can create new folders, delete or share files in bulk and rename files though the app as well.
Having an open file system is one of the key benefits of having a smartphone powered by Google's Android operating system. It allows users to get the same kind of workflow that they'd have on a desktop or laptop. For example, Android users are able to download files and add them into apps like video game emulators and Bit-torrent clients. Having this is a win for Microsoft and removes another barrier as the company tries to convince users that devices running its Windows Phone operating system or worth purchasing over Android.
With this feature Microsoft has again chosen to take inspiration from both Android and Apple's iPhone. It's added a file system but we don't yet know if the Files app will be included with the final version of Windows Phone 8.1 that's due to begin going out to users sometime this month. By building the app and making it an extra download, Microsoft could hide the functionality from basic users to make things simpler to understand. Apple hides the file system entirely from iPhone and iPad users for the same reason. Microsoft may have added a file system, but it isn't letting users free roam. Today Most apps and services store information downloaded in them in a folder that only that app can see. It doesn't help that Microsoft isn't letting users browse around folders made by their apps. For now, users will still need to purchase a device with Android to get that functionality.
Windows Phone 8.1 is a free update that's going out to devices running Windows Phone 8, like the Lumia 920, Lumia 520 and more. When Microsoft does announce that its finished work on Windows Phone 8.1, the update will then go to each individual carrier to approve. As such, it's likely that the roll out of Windows Phone 8.1 will take until the end of the summer. That's unfortunate as Windows Phone 8.1 includes a ton of new features that could convince iPhone and Android users alike to switch to Windows Phone.
Read: Windows Phone 8.1 Review – It's an iPhone Killer, Almost
Essentially, Microsoft borrowed and took inspiration from both its rivals in creating Windows Phone 8.1. There are new ways to personalize the Start Screen, manage storage, sync bookmarks, open tabs from Windows devices and more.

This article may contain affiliate links. Click here for more details.