Microsoft Forms 'Strategic Partnership' With Barnes & Noble
Microsoft and Barnes & Noble have put their differences aside and formed a strategic partnership in an effort to take on competitors like Amazon and Apple. Under the agreement, Microsoft will invest $300 million into the company taking a 17.6% stake in a newly spun-off subsidiary.
In a presser, that subsidiary is referred to as Newco as it does not yet have a name. The spin-off will include Barnes & Noble's NOOK business as well as the company's College business.
The new company has been valued at $1.7 billion and Barnes & Noble will retain a 82.4% ownership over the newly created subsidiary.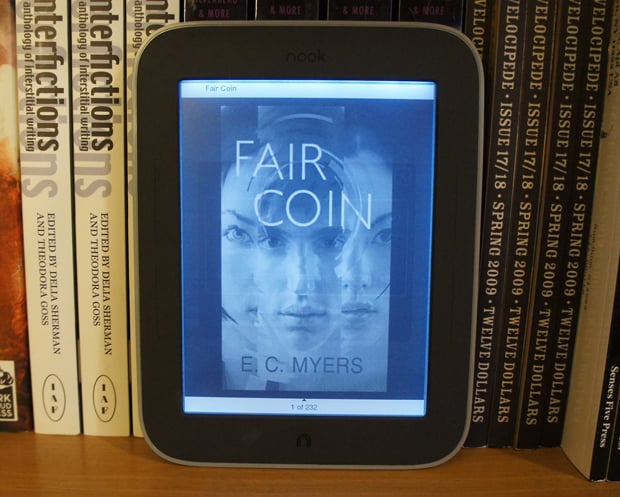 Read: Kindle Touch vs. Nook Simple Touch with GlowLight.
This announcement should soon benefit consumers as the companies will apparently be collaborating on a NOOK application for Microsoft's upcoming Windows 8 platform. Such an application would allow the companies to "extend the reach of Barnes & Noble's digital bookstore by providing one of the world's largest digital catalogues of e-Books, magazines and newspapers to hundreds of millions of Windows customers in the U.S. and internationally."
The 'strategic partnership' better positions the companies against common enemies like Amazon and Apple, both of which operate large catalogs of the same content.
It's unclear what this means for Barnes & Noble's NOOK tablet and eReader, both of which run a version of Android, an operating system from Google.
Barnes & Noble's new Nook Simple Touch with Glowlight can be seen in the video below:
Read: Nook Simple Touch With GlowLight Review.
In addition, it appears that Barnes & Noble's popular NOOK Study software will benefit from the partnership and will now "provide students and educators the preeminent technology platform for the distribution and management of digital education materials in the market."
Barnes & Noble have in court over patent infringement but the companies have resolved the litigation and appear ready to put that behind them.

As an Amazon Associate I earn from qualifying purchases.