Microsoft in 2016: Xbox One, HoloLens & Windows 10
To be successfully in a world where Apple is dominant in mobile and Google is ready to destroy its lead in everything else, it won't be enough for Microsoft to repeat the same moves it completed in 2015. It'll have to do something it doesn't have a reputation for doing that well lately: building on its own platforms.
Early on, Microsoft understood the importance of building platforms and relentlessly improving them. The first Microsoft Office didn't necessarily dominate, but subsequent versions added so much at a regular pace that it was only a matter of time before people starting using it in droves. The same thing goes for Internet Explorer, Xbox 360 and Windows.
2015 was the year that Microsoft simply started resetting expectations and features for almost everything that it makes. Windows 10 ditches some major bets in Windows 10 in favor of better balancing touch and other inputs. Windows 10 Mobile and the Xbox One also received huge resets. The Xbox One of 2015 has faster software and less of an emphasis on delivering all kinds of entertainment. Purchasing a Windows 10 smartphone only makes sense if you're already using Windows on other devices.
2016 is the year that Microsoft shows us if it  can deliver at the same pace as Apple and Google while not compromising vision. That means iterating on nearly everything that it makes available to users.
Surface 4
The Surface 3 often gets stuck in the shadow of the more expensive, better-selling Surface Pro line. That's a shame, the Surface 3 can run programs downloaded over the internet, is smaller and does have mobile internet connectivity. Expect Microsoft to refresh the Surface 3 early in the year. The company still needs a direct rival to the iPad, no matter how great the Surface Pro and Surface Book are selling.
Windows 10 & Windows 10 Mobile
Windows 10 is the wild card in all of Microsoft's 2016 plans. That's because it was the company's biggest reset by far. For years, Microsoft delivered significant updates to Windows every three years or so. This year, Microsoft launched Windows 10 and committed to updating it at regular intervals. In November Microsoft released its first major update to the operating system, the Windows 10 November Update. Microsoft watchers celebrated.
The Windows 10 November Update was mostly limited in scope though. It added some features but not many. The true test will be Windows 10's rumored Redstone update. Already, members of the Windows Insiders Program have received an early version of this build. Allegedly, the operating system update will add message syncing between devices. Cortana, the Windows personal assisstant, will leave the confines of the Taskbar, surfacing in places where's she's needed like a sort of widget. The Action Center is rumored for some big upgrades.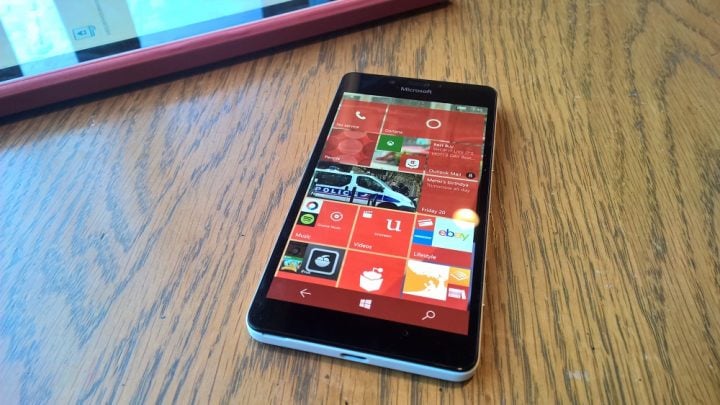 Windows 10 Mobile will almost certainly get a Redstone release in 2016, but almost nothing is known about it. The operating system was literally the last product in Microsoft's line-up to show any signs of life in 2015. Only the Lumia 950 and Lumia 950 XL officially have the Windows 10 update now. In early 2016 we'll see Microsoft update old devices.
Windows Store
Most people say the Windows Store is a part of Windows 10, which it is. Most don't notice that its easily a platform play across Microsoft's entire portfolio of devices and services. The Windows Store connects to smartphones, tablets, 2-in-1s and desktops running Windows 10 today. Offering, up television shows, music and movies.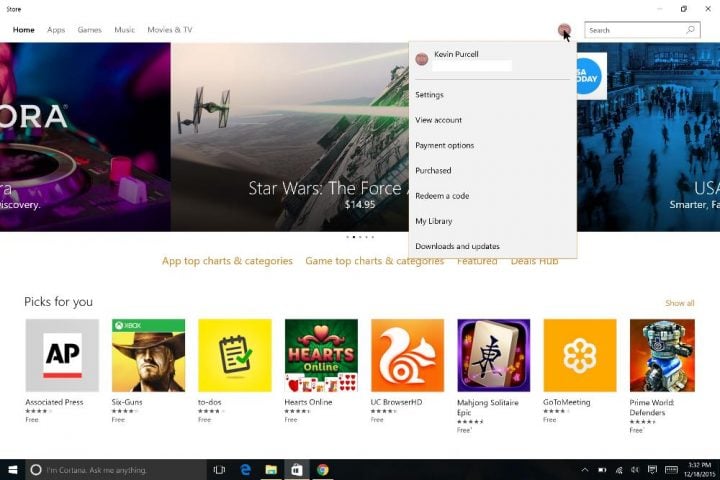 Sometime in late November Microsoft added search results for its most important products into the Windows Store. Searching Surface, takes you to a page on its Microsoft Store site. The company has discussed plans to bring Windows Store apps to the Xbox One in some fashion too. Programs, apps that are downloaded to devices outside the Windows Store and aren't touch-centric, are coming to the Windows Store soon – Microsoft said this at its BUILD 2015 event.
It seems like a safe bet that more media types are coming to the Windows Store in 2016 – it lacks books today. Maybe even the ability to purchase devices from the Microsoft Store is on the way. It's worth noting that Microsoft has already merged the Windows Store and Microsoft Store experience on its website.
Surface Phone
Allegedly, Microsoft has a Surface Phone in the works capable of taking on Apple's iPhones. Certainly, Microsoft has hinted at such a device being in development, with marketing leader Chris Capossela saying that a high-end phone that would wow people takes time to make. For sure, Microsoft will have new iPhone rivals running Windows 10 in 2016.
Read: Surface Phone Rumors Could Spell Trouble for iPhone & More
Xbox One
Microsoft's biggest bet in the living room to date has been the Xbox. This year, the console mostly recovered from the ailments that ruined its launch. The New Xbox One Experience has made it nimble and quick. New accessories like the ChatPad and Xbox One Elite Controller were all on the holiday shopping list of serious gamers this year.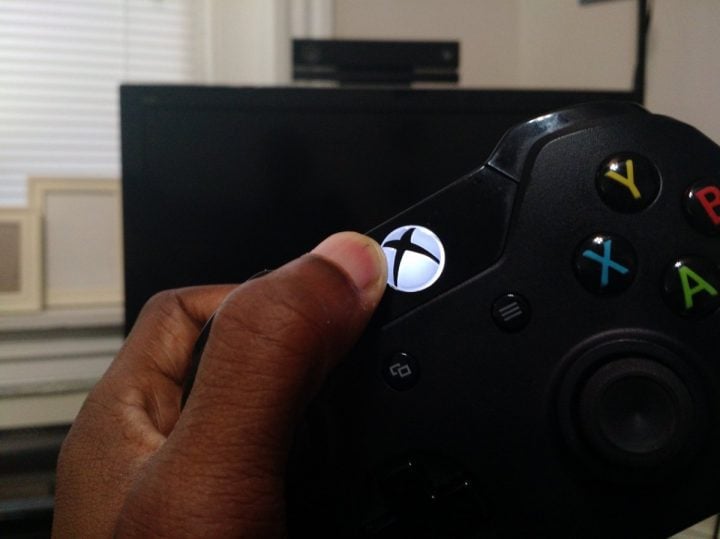 Rocket League kicks off 2016 for Xbox One. By the end the year the Xbox One will have Gears of War 4, ReCore, Quantum Break, Crackdown 3 and Scalebound. Eventually, Microsoft plans to let Xbox One and Windows PC users play alongside each other over Xbox Live with Fable Legends and Gigantic, both of which were originally set for release in 2015. Cities Skylines and Halo Wars 2 are both coming to the Xbox One in 2016 too.
We already know that the Xbox One will pick up DVR support for broadcast television channels and build the Sling TV experience directly into its OneGuide app. The company confirmed both of those features during its Gamescom 2015 briefing.
Read: Xbox One DVR Delivers Feature PS4 Can't Touch Yet
HoloLens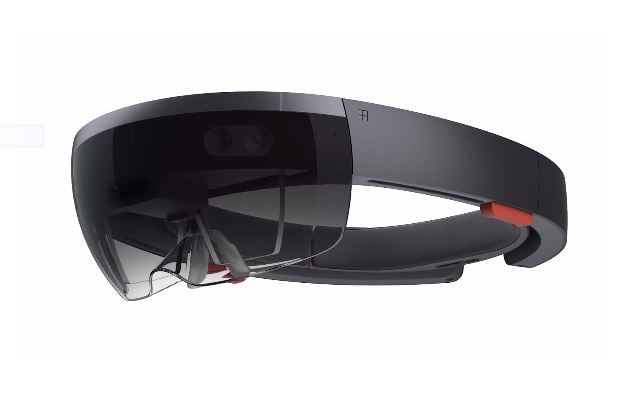 Wearables are the next major category of computing depending on who you talk to. In 2016 Microsoft plans to unleash the wearable computer that it first showed off earlier this year: HoloLens. Maybe "Unleash" is too strong of a word, there will be $3000 development kits for businesses to purchase early.
Microsoft made a lot of great moves in 2015, but if we're only talking about the new products the company has launched at the end of 2016 then everything will have been for nothing. Short sprints, bursts of inspirational thinking and consistent delivery are what set the most popular technology companies apart from all the rest.

As an Amazon Associate I earn from qualifying purchases.