Microsoft: Intel's Windows 8 Statements Were Wrong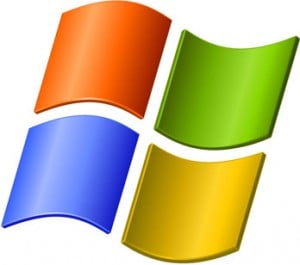 After Intel had released claims that there will be four different variations of the forthcoming desktop-class Windows 8 operating system for ARM devices, and that the apps on the ARM variants aren't compatible with each other, Microsoft is saying that its traditional x86 partner is wrong, though the Redmond, Washington software giant did not give further information.
At an Intel meeting, Renee James revealed some details about Windows 8 for ARM processors that Microsoft was not yet ready to disclose. James said, "There will be four Windows 8 SoCs for ARM. Each one will run for that specific ARM environment, and they will run new applications or cloud-based applications…. They are neither forward- nor backward-compatible between their own architecture – different generations of a single vendor – nor are they compatible across different vendors. Each one is a unique stack."
However, Microsoft has countered with its own message, discrediting Intel's claims. In a statement to Business Insider, Microsoft is saying that Intel's statements were "factually inaccurate."
Intel's statements during yesterday's Intel Investor Meeting about Microsoft's plans for the next version of Windows were factually inaccurate and unfortunately misleading.  From the first demonstrations of Windows on SoC, we have been clear about our goals and have emphasized that we are at the technology demonstration stage.  As such, we have no further details or information at this time.
Unfortunately, though,  Windows head Steven Sinofsky of Microsoft did not elaborate on which part(s) of Intel's statement was inaccurate. Will the ARM versions be compatible with each other? Will there be more than four versions of Windows 8 for ARM chips? How about legacy app support only happening with the x86 framework?
The company has been so far secretive about its plans for Windows 8, and it is speculated that a few Microsoft employees were fired after some early screenshots were leaked of the forthcoming OS. A Jobsian-like environment of secrecy may help the company build hype for their offerings prior to product releases.

As an Amazon Associate I earn from qualifying purchases.