Microsoft Job Listing Hints At "Cloud TV" For Windows 8 and iPhone
Microsoft is planning a new "Cloud TV" for a variety of platforms including Windows 8 and iOS according to a LiveSide report.
The report comes from a trio of job listings Microsoft recently put up looking for engineers and a development lead for the new project. The "Cloud TV" name is likely a code name for the project, and the job listings make it sound like the project is still in relatively early stages, though LiveSide hopes we might hear about the project soon.
The job listings don't give much detail about the project, only saying that those involved are working to create a new "Cloud-based TV platform." The job listings ask for developers who are familiar with "mobile and browser application development" such as iOS, Android, Windows 8, and Windows RT. The ad also asks for experience with Internet Explorer and WebKit based browsers (Chrome and Safari use WebKit on desktop and mobile devices).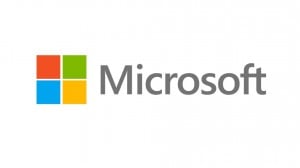 The Cloud TV team is part of Microsoft's Interactive Entertainment Business group which is also in charge of the Xbox 360, Xbox Live, Xbox Music, and just about anything else that uses the words "Xbox" or media.
Microsoft already has some TV deals in place for the Xbox 360. Cable providers like Verizon FiOS have apps on the device which let users watch select channel from their cable package on the Xbox 360. With its talk about the cloud, the new Cloud TV service will likely go further than that by letting users watch content on other devices.
If the Cloud TV service does come to market it will make Microsoft one of the biggest companies involved in the cloud TV space. Other companies include Aereo which lets users in new York City stream over the air content to a PC, Mac, or iOS device and Boxee which offers a cloud DVR service with its new Boxee TV device.