Microsoft KIN Sales Beyond Terrible
The Microsoft KIN is a flop by any measure, but there are some numbers floating around that are beyond embarrassing to Microsoft. According to an anonymous Microsoft source quoted at Daring Fireball, Verizon has sold a grand total of 503 KINs. Pocketnow is disputing that three-digit number and pointing to the fact that there are about 8,803 monthly users of the Facebook KIN app, an app that can only be used by KIN users. The Facebook app numbers could be a good proxy for the number of KIN users out there since the device was marketed as a social networking phone.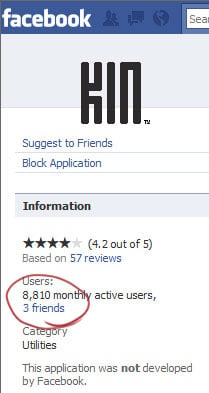 Regardless of which number is most accurate, both are so low that Microsoft employees are ashamed. Here's the exact quote from the anonymous Microsoft employee:
"We had a huge launch party on campus and I bet that party cost more than the amount of revenues we took in on the product. As an employee, I am embarrassed. As a shareholder, I am pissed. It's one thing to incubate products and bring them to a proof-of-concept to see what works, but it's something else to launch. I suspect we launched because we felt like we HAD to so we could save face because we were trying to build buzz, but overall — HUGE fail."
As Sumocat pointed out earlier, the Microsoft has a lot to learn from the failure of the device.

As an Amazon Associate I earn from qualifying purchases.